In Conversation with Riley Thomas, SVP of Revenue at Built Technologies. Discover the Key Drivers of Revenue Success in this interview.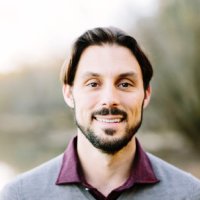 Riley Thomas serves as SVP of Revenue at Built Technologies where he leads strategic account initiatives focused on providing clear value to some of Built's top customers and prospects. In his 4+ years at Built, Riley has been a key contributor to Built's growth across business lines, expansion of their tech stack, and continued momentum in the market. Before joining Built, Thomas served as the regional sales manager at Clearwater Analytics in New York City, where he grew three market verticals for the fast-growing FinTech provider and assisted in the expansion of its global fund managers, Bermudian & U.S. insurance companies and corporate clients for 10 years. Riley received his degree in Electrical and Computer Engineering from Boise State University.
Riley, can you tell us about your professional background and how you became SVP of Revenue at Built Technologies?
Throughout my entire career, I've been focused on Fintech, including working with insurance, asset managers, and financial institutions. After working at Clearwater Analytics, I met Built's co-founder and CEO Chase Gilbert. As I got to know Chase and came to learn more about his vision, it was clear that Built would be a great career move. This was true not only from a cultural perspective but also because of the shared pain points between asset management and construction tech, especially the need for stronger data and faster commerce.
What are some of the key challenges you face in your role at Built Technologies, and how do you tackle them?
By far the biggest challenge is overcoming inertia surrounding the construction industry status quo. Implementing change management while embracing technology and ensuring team-wide adoption is paramount. The construction industry has remained sort of stuck in dated ways of working and prior to Built's technology, these brute force approaches came with a substantial administrative burden. With Built, managing the construction finance ecosystem, customers can reduce risk and labor, while expediting processes. We provide the necessary tools that let customers work smarter, not harder. This ultimately frees up valuable resources so they can pivot from tedious tasks to strategic analysis.
Can you describe your approach to revenue growth and how you have implemented it at Built Technologies?
I'm a firm believer that sales is a science. When you focus on the process, the outcomes take care of themselves. We have a great product, and a large industry, so one of the things we bring to the table is creating processes from prospecting to revenue recognition. Our consultative approach enables us to earn customer trust from the first touchpoint and set in motion shared successes throughout the client relationship.
What are the most important metrics you track to measure the success of Built Technologies' revenue strategy?
Our most important measure of success is our clients' metrics. This includes Net Promoter Scores and Customer Satisfaction Scores, as well as our top-line growth and actualized billing revenue. Another key metric is the business pipeline—where do we have the opportunity to provide more customers or attach services to provide increased value to existing customers?
How do you ensure that sales and marketing teams are aligned to meet revenue targets?
Quality content drives the brand, and the byproduct of those efforts is sales opportunities. Our marketing team is continually ideating and delivering great content that serves as both a resource for current customers and a hook for those in our pipeline. We ensure that marketing teams are entrenched in client activations, sales initiatives, and future planning for the company, which results in marketing collateral that is so well aligned with our sales needs, allowing us to maximize our return on marketing investment.
Can you tell us about a particularly successful project or initiative you have led at Built Technologies?
In 2022, Built acquired Nativ, a deal management platform for commercial real estate (CRE) lenders. From finding the opportunity with an organization that shared our values and cultural priorities to conducting due diligence. Bringing Nativ into the Built world was a great experience. We are seeing the successful results of that acquisition and technology integration.
How do you stay up-to-date with industry trends and advancements, and how do you incorporate them into your revenue strategy?
I'm a voracious reader and consume as much knowledge as possible from different sources. This includes insights from those I agree with and disagree with. It is through the reading and learning process that I'm able to create my own opinion versus accepting someone else's belief. By individually sourcing information you learn patterns that advance your strategic, independent-thinking mindset.
Can you discuss your experience with sales forecasting and how you ensure accuracy in your predictions?
John Kenneth Galbraith said it best, "There are two kinds of forecasters: those who don't know, and those who don't know they don't know." With this belief in mind, the goal is to be wrong by the smallest possible amount with an incredibly stringent sales forecasting process. A fundamental tenet of this approach includes the inability of sales reps to forecast in areas that do not have established best practices. The more successful deals you close, the more patterns emerge. The outcome is a strong, robust sales process and improved forecasting.
Can you describe your experience with implementing pricing strategies and how you have optimized pricing at Built Technologies?
Pricing is a learning algorithm. Customers should be given pricing discounts based on quantifiable value. For example, beta customers should receive discounts as they become development partners. The lower the value the lower the price, the higher value the higher the price. This not only enables you to study and apply value realization, but you can also adjust pricing strategies accordingly.
How do you approach international expansion and revenue growth in new markets?
There are three irrefutable lessons that must be taken into account.
Lesson #1 is that it will cost twice as much and take twice as long to establish your organization's presence in another country.
Lesson #2 is that you can't copy and paste from the standard operating procedures from the US and drop them in an international market. It has to be an exact solution for the new market.
Lesson #3 is that you have to create or customize products specific to each country.
At Built, we've decided to enter the Canadian market with high-value solutions that are specific to local clients and partners. We customized products, created a strong cadence of solutions, and continually nurture customer relationships.
Lastly, as a leader, how do you maintain a healthy work culture and foster a sense of belonging and inclusion within your team?
I work for the team – the team doesn't work for me. In doing so, there is a culture of trust coupled with training and empowerment. If everyone on the team collaborates and puts in more than they take, it is a powerful thing. Although I'm not the easiest leader because of my high standards, there is a vital importance placed on coaching my team members to meet those standards. In the end, those very reasons are why your colleagues might want to work for you in the future.