Acrisure announced today that it will begin to unify the Company under a single brand to best represent its status as a global Fintech leader that offers multiple financial products and services to millions of businesses and individual clients. Further, the Company will organize by geographic region and operating platforms led by existing Acrisure Partners. The roll out of the platforms and brand will commence in the next 30 days and will occur over the next several quarters.
The leaders of these new platforms will be titled "Managing Partners," and will report into Grahame Millwater and Sozon Vatikiotis. Millwater takes on the new role of Chief Revenue Officer with the purpose of ensuring that Acrisure provides the products and services clients want and need. Vatikiotis remains Chief Operating Officer and Chief Administrative Officer and takes on the operational aspects of the platforms.
"Today marks the next phase in Acrisure's story. From a standing start, we have built a global Fintech company that operates the fastest growing insurance broker in industry history, is the largest independent Title broker in America, has expertise in Mortgage origination and delivers a full spectrum of cyber security solutions. This product and service offering is just the beginning as we're highly intentional about meeting the full needs of our clients," said Greg Williams, Acrisure's Co-Founder, Chairman and CEO. "Given our track record for profitable growth, and the recent investments in Acrisure's brand, the time is right to increasingly operate under the Acrisure flag and, relatedly, organize to meet the vast needs of our clients!"
Organizing into platforms allows for an orderly and coordinated brand roll out at the right pace and timing. Acrisure's Reinsurance broker, Acrisure Re, will continue to be branded as such.
Concluded Williams: "What will always differentiate Acrisure is our entrepreneurial DNA and all the things that come with that: client centricity, innovation, and an indomitable will to win. True to Acrisure's strategic and foundational underpinning, our platforms will be deeply connected to and driven by our technology capabilities and led by current Acrisure Partners."
Human and High-Tech Foundation
Acrisure's investment in technology enables the organization's sales professionals to have a total view of the clients' needs and thus, the opportunity to match those needs with the highest level of expertise and service.
"Our technology enables our people to work more efficiently and with a better overall view of their clients' needs, which drives growth for the whole organization," said Matt Marolda, Chief Innovation Officer for Acrisure. "As part of this effort, Acrisure is also digitally delivering products and services in a convenient, positive experience that pairs artificial intelligence with the expertise of our people." You can read more about this in a recent piece by Crain's Detroit Business.
"Our clients have needs beyond any single product," said Grahame Millwater. "Under the Acrisure brand, we think about total client need, bring in expertise from across the Company, and deliver an unmatched customer experience. Shifting my role to Chief Revenue Officer focuses the entire organization on serving our clients holistically."
"Along with Grahame, I am confident that our new structure and brand model will create a seamless client experience regardless of how you transact with Acrisure – be it digitally through the experience Matt Marolda and team are creating, or directly with our talented sales professionals around the world," said Sozon Vatikiotis.
"I became a Partner long before $4 billion in revenue and 21 countries," said Jennifer Anderson, a California-based Partner, and recently announced as a Managing Partner of Acrisure's West region. "What has always resonated was our entrepreneurial spirit and limitless mentality. It can't be faked and is clearly Acrisure's secret ingredient to success. As someone intensely passionate about my team, organizing under the Acrisure name will afford opportunities beyond our local business and existing product offering."
Fintech News – The Latest News in Financial Technology.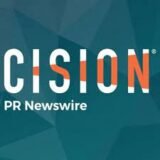 BusinessWire