Sapiens International Corporation a leading global provider of software solutions for the insurance industry, announced today that OPES Insurance Company (OPES), the first digital insurer in Vietnam, has chosen Sapiens IDITSuite to modernize its core insurance business.
Sapiens was selected for its strong product configuration, digital API capabilities and proven experience with empowering insurers to achieve digital transformations. Fully eliminating audit risks was a further, significant factor behind adopting Sapiens IDITSuite with its robust approval status-tracking capabilities. The Sapiens cloud-based solution will be deployed on the Azure cloud.
"Sapiens has been the ideal partner to help us achieve the modernization goals we have set for ourselves," said Tung Dang, CEO of OPES Insurance. "We look forward to improving our ability to scale in a timely and cost-efficient manner to deliver new products and services to our customers. We needed a cloud-based end-to-end solution to automate operations and digitize manual and paper-based processes, and I believe that Sapiens provides the best such solution."
The OPES implementation is underpinned by the market-leading Sapiens Intelligence data and analytics module that pools the insurer's data to provide actionable insights, improving underwriting risk selection and reducing claims expense ratios.
"It is immensely gratifying to work with a future-oriented insurer such as OPES, and we look forward to helping them build towards a cloud-native architecture landscape," said Roni Al-Dor, Sapiens President & CEO. "In addition, Vietnam is an entirely new and exciting market for Sapiens to enter in which we fully meet the country's regulatory requirements."
Sapiens IDITSuite is a digitally led, award-winning, end-to-end, cloud-based modular insurance platform, supporting personal and commercial lines of business from acquisition to billing, claim and renewal.
Fintech News – The Latest News in Financial Technology.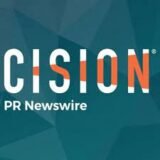 PRNewswire