Robert Hyde, CEO at Payment Source talks about the technological change considering ecommerce, tax payments focusing on pandemic situations.

Robert has over 20 years of experience delivering technology-based solutions and digital strategy to a variety of firms. He is a skilled executive business leader who works collaboratively with clients, colleagues and partners to deliver progressive, multi-disciplinary solutions to business problems. Over his career, Robert has worked as a project manager, sales & marketing professional, strategy consultant and technologist.
1. Tell us about your role at Payment Source?
I am the CEO at Payment Source, a Canadian-born business dedicated to Canadians' payments preferences and needs. As the established and ubiquitous Canadian fintech, Payment Source powers digital payments for everyone – unlocking new value for businesses, governments and the people they serve. Recognized as one of Canada's Best Managed Companies for two years in a row, I am responsible for the overall strategic direction, industry relations and financials, in collaboration with our other senior leaders.
2. Can you tell us about your journey into the Fintech industry?
Before my current role as CEO at Payment Source, I had the privilege of working in a variety of industries, beginning in telecommunications. My interests began to evolve into professional services, which led me to start my own business, 3rd Perspective, which was a management and technology consulting company. I worked with various clients in the telecommunications, insurance, not-for-profit and manufacturing sectors. Over eight years, the business grew from a single consultancy to a small boutique firm. Over that time, I built a 'customer-first' reputation, engaging deeply with clients for long term relationships. In 2012, I sold the business and joined a technology and design consultancy called Architech where I continued to consult on largerscale/enterprise engagements, including Rogers, Wind Mobile and RBC. It was there that I got some of my first exposure to Fintech, specifically through some work I did with D&H (now called Finastra). After reconnecting with George DeMarchi, a previous mentor and client in my consulting days, I joined Payment Source and began working with his company as a Vice President of Payment Services.
3. How do you think technology has changed the financial sector?
Technology and the rise of fintechs continue to drive the financial sector forward and challenges industry leaders to stay apprised of trends. According to recent research published by The Economist, one in every five dollars invested by venture capital this year has gone into fintech, which has inevitably catapulted fintechs into the traditional financial sector.
The COVID-19 pandemic has also accelerated Canadians' payment preferences towards digital, highlighting the need for payment providers to keep pace. According to research from Payments Canada, Canadians have increased their use of contactless payments – such as credit, debit, e-Transfer – while over half of Canadians reported spending less cash since the
onset of the pandemic. These consumer trends drive fintechs like Payment Source to adapt products and services to ensure Canadians can gain access to the entire payments ecosystem,
in the way they prefer.
4. Technology, like time, is the one change that is constant. One big change that has altered the retail experience is the recent explosion of eCommerce. How is Payment Source empowering small businesses in the post-pandemic recovery era?
Payment Source is dedicated to making payments accessible for everyone by reducing friction from payments processes, and offering business and government solutions so that all
Canadians have access to pay, and be paid, how they prefer.
Advancements in digital payment technology are changing the way consumers interact with ecommerce retailers and online marketplaces of all sizes.
For small businesses in particular, offering customers new ecommerce payment models that don't require a credit card enables Canadians to transact in whatever way suits them. Payment Source helps businesses gain unparalleled access and distribution to the Canadian marketplace through greater payment choices.
5. Tax payments are one of the biggest challenges an individual faces. How is PaySimply making tax payments processing easy and effective?
PaySimply, an online and mobile app tax payment service powered by Payment Source, provides Canadians with tax payment methods that are both secure and convenient. This online
service enables users to pay several different types of taxes, from corporate income tax and payroll deductions, to CERB repayments, individual T1 taxes, benefit repayments and many
others. With no account registration required, taxpayers simply select their tax type, enter the payment details – which include tax account number and payment amount – select a payment method and complete their payments in a few minutes.
6. The payment apps sector is rapidly growing. What advice would you like to give to businesses regarding payment fraud and payment security?
For payment apps, it's important to protect your user's privacy. Businesses need to do their homework on the providers they work with and make sure that principles around fraud and
security are core to the design of any payment methods they are considering.
7. Covid 19 has enhanced the use of digital payments. What do you think is the next big disruption in this arena owing to the massive demand?
In regard to legacy payments trends in Canada, Interac e-Transfer continues to experience explosive growth with a 43% increase in usage last year, and it's easy to see why: Not all debit cards are able to transact online, there are no balances to manage like with reloadable cards
and no accounts to setup and manage like with digital wallets. So I believe that we are on the cusp of finding alternative digital solutions to card solutions and that this will be the next frontier in payments. Additionally, I feel that payments are going to continue to become more embedded
into the software and platforms that we use everyday. We see this clearly in consumer apps such as Uber or Starbucks, but I believe this will expand into business use cases around ERP, accounting and eCommerce systems.
8. What advice would you like to give to the startups who are expanding their footprint in the Prepaid Market Sector?
The prepaid payments industry is rapidly growing in Canada and is an important component of our payments ecosystem for offering increased financial inclusion. As we await the launch of real-time rail (RTR) in Canada, prepaid will continue to be a strategic avenue to introduce new products and services. New research from the Canadian Prepaid Providers Organization
(CPPO), the collective voice of the open-loop prepaid payments industry in Canada, shares that prepaid is enabling innovation and competition in the space, with trends including an increase in kids/teen banking, real-time access to earnings and cryptocurrency marketplaces launches prepaid cards for easier funding, withdrawing and spending.
9. The prepaid market is evolving and is the new future of payments. But how would you suggest basic prevention against the recent rise of payment frauds that we are witnessing?
For Payment Source's prepaid offering, the Canada Post Reloadable Visa Card, the KYC and AML screening is completed in-person at Canada Post to support basic fraud prevention and
help you tap into the unbanked or underserved segments of the population. Our partnership with Canada Post provides "bricks & mortar" coverage in more than 6,000 locations across Canada, including rural and remote areas where traditional banks may not have a presence.
Prepaid is actually a great tool to combat fraud because users can limit their exposure and use it to seperate everyday usage from core banking credentials.
10. We have heard that you have a very joyful work culture, we would love to have a look at some of the pictures?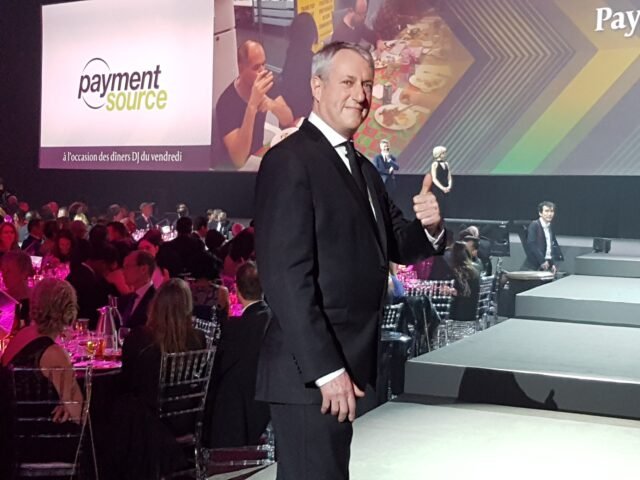 FTB News Desk