Stoyan Kenderov highlights how are startups impacted by inefficient payments and how is blockchain/crypto shaping the payments space.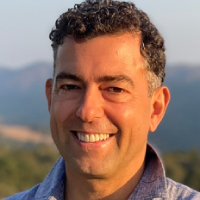 Stoyan Kenderov is a global products and technology leader with 30+ years of experience currently serving as the Chief Operating Officer for Plastiq, a leading intelligent payments platform.
1. Tell us a bit about yourself. What led to starting Plastiq?
Plastiq was founded in 2012 when our now-CEO Eliot Buchanan tried to pay his Harvard University tuition by credit card and discovered Harvard wouldn't accept that method. That gave Eliot and our co-founder Dan Choi the idea of a company to provide choices of how to pay and get paid – for all kinds of businesses as well as consumers. They launched Plastiq in 2012 and as it evolved, thousands of businesses found it to be an essential tool. Plastiq allowed them to use business credit cards to access working capital – for example, to bootstrap a business and not lose time pursuing bank loans, which are costly and difficult to obtain. Over 175,000 businesses today have been paid via Plastiq services, and we process billions of dollars in payments annually.
2. You have many offerings. Can you break out your product for our audience?
Sure, and you are right – our service offering has definitely grown year by year. Plastiq Pay started by enabling businesses to pay any vendor by credit card even if the vendor doesn't accept cards. This unlocked a new source of working capital for SMBs in particular, extended the time to pay off large expenses, and funded the cash conversion cycle – which is just critical for many smaller companies. Plastiq recently launched a new Plastiq Pay – an all-in-one solution that acts as the invoice repository and connects to four (and expanding) popular accounting platforms for automatic vendor invoice and bill reconciliation.
Along with its companion mobile app, Plastiq Pay lets businesses pay vendors any way they choose, including free ACH bank transfers, and cards. At the same time, the vendor receives the payment in the form they want: ACH, wire, or paper check. Our customers can pay their suppliers in over 45 countries by credit card – and the payment arrives as a next-day wire transfer.
We also offer accounting sync and features that give vendors more control such as payment approval workflows and expedited payments for a $59 or $129 monthly fee for unlimited users, and this can save a business thousands of dollars. Notable customers include meal kit service Sunbasket, fashion site Universal Standard, and a fast growing wholesaler, Silicon Valley Commerce.
On the supplier side, Plastiq Accept enables businesses to receive payments by whatever method they prefer, while enabling their customers the convenience of paying by ACH or card. The customer does pay the credit card processing fee for the convenience of fast, online payments that are easier and less expensive than bank loans. ACH processing is free for both parties with Plastiq Accept, which also lets businesses capture payment at any customer touch point. A unique payment URL or pay button can be added to a web site, digital invoice, converted to a QR code for in-person capture, and even embedded in their checkout experience or ordering portal with one simple line of code. One notable customer include Tesla Energy
3. What's the biggest hindrance to fast / efficient payments today?
In B2B payments, the biggest obstacle is the mismatch between how buyers want to pay and how suppliers want to be paid.
For example, many businesses still want to be paid by physical check, even though it's inefficient, because their legacy systems and processes are established around that method. We've sponsored research that found only 9% of B2B suppliers want to accept credit cards – but many B2B customers want the convenience and cash float of paying by credit card.
On the acceptance side, some suppliers have been roadblocked by the headaches and costs of a merchant account; others find the fees charged by banks or providers such as Stripe to be unacceptable.
4. How are SMBs / startups impacted by slow / inefficient payments?
Slow payments can strangle their ability to fund inventory and advertising, or drive them out of business. Working capital is paramount, and floating cash on a credit card for up to 105 days could well be the difference between thriving and announcing layoffs.
Take construction companies and real estate investors as an example; they have to come up with huge expenditures up front to fund projects and pay contractors. If they are slow locking in suppliers fast enough, they might lose out on materials needed on a specific date, or volume discounts.
Buyers are often stymied when they need to pay with credit cards; only 54% of manufacturers have a digital payment method embedded in their ordering portal.
5. Who else plays in your space?
Plastiq is pioneering a new category that replaces expensive or inaccessible forms of business financing, with a simple and highly flexible modern bill pay solution. We're providing working capital access on a more efficient platform for paying all vendor expenses.
6. How is blockchain / crypto shaping the payments space?
I don't anticipate a massive worldwide shift toward crypto for B2B payments – because of all the regulatory uncertainty. Tradeoffs such as speed, privacy, and distributed control need to be sorted out. I do expect that within ten years, we'll reach a worldwide consensus to either adopt or ban decentralized crypto. If I had to make a bet on that, I'd wager it's more likely that most countries will want the benefits of cryptocurrencies and they'll come up with the necessary regulatory frameworks to address the stability, efficiency and privacy issues.
7. What are some big technological shifts you expect to take place in the next 5-10 years?
We are at the beginning of a Cambrian explosion in fintech that will democratize payments for small businesses. I believe that survival rates for small businesses will double in the coming decade, thanks to new payment tools with embedded working capital access.
At Plastiq, we envision that marketplaces, fintechs, issuers, and banks have a trillion-dollar opportunity coming their way, in embedded finance – and they can help their small business customers take advantage of new tools for access to working capital and modernization of back office management.
This new ecosystem can become a critical part of the backbone of our economy, allowing SMBs to cope with inflation, banking costs, swings in availability of investment funds – and unexpected shocks like pandemics.
8. Shifting to Plastiq as a company. What makes your culture unique?
Plastiq's workforce operates in a highly transparent, collaborative way – that includes our executive team working with each other and with the rest of the company. At Plastiq, we are committed to empowering small businesses and helping them scale. We cultivate deep customer empathy by developing strong relationships with our customers. Plastiq is always seeking creative new ways to help our customers improve cash flow and it's a mission about which our employees are passionate. When it comes to our employees, we offer a great career path and flexibility for strong performers. For example, three people on our 10-person product management team started their careers in that field by being promoted into the group from other departments at Plastiq.
9. What motivates you to get up every morning? What do you take pride in when it comes to your company?
A very rewarding part of my career is leading teams that build products to help small businesses thrive. We've seen some of our customers achieve growth from $500k revenue to $25MM in just two years. I wake up every morning with the excitement of truly believing we will double the survival rates of small businesses and help many more of them scale. True flexibility in making and receiving payments can unleash a 21st-century version of the Roaring 20s for SMBs.
For more such Updates Log on to https://fintecbuzz.com/ Follow us on Google News Fintech News