The not for profit organization that aims at making Wales a leading pillar of the fintech market at the global level, Fintech Wales has raised £250,000 from Cardiff Capital Region in seed funding. The fintech news space also notes that the firm has begun working on a 10-year roadmap for the industry.
Fintech Wales is looking at support from more than 150 organizations from all over the country that have a role to play in the Welsh Fintech as well as the Financial Services ecosystem for helping chalk out the roadmap. This roadmap is then going to define the coming next 10 years of tech advancement and skills development requirements for innovating, growing, and securing the fintech market space in Wales, which along the way also backs the broader UK ambition.
The firm has also been awarded by the Cardiff Capital Region with £250,000 for providing enablement to the vision of the organization of making the nation a key player in the global fintech and financial services industry. It also aims at making the firm the go-to destination for each and every fintech business, no matter how small or large they are.
The allocation of this seed funding will let undertake a nine-month programme of essential work for establishing and act as an evidence to the building blocks that are needed for growing the sustainability of the fintech sector in Wales.
Fintech Wales was founded as a not-for-profit firm in 2019 and now exists as a global voice of fintech and financial services that are Welsh-based.
To know more about such fintech news and updates, follow the fintecbuzz. Fintecbuzz provides its users with regular content in several forms addressing the latest happenings within and around the fintech world.

Aashish is currently a Content writer at FintecBuzz. He is an enthusiastic and avid writer. His key region of interests include covering different aspects of technology and mixing them up with layman ideologies to pan out an interesting take. His main area of interests range from medical journals to marketing arena.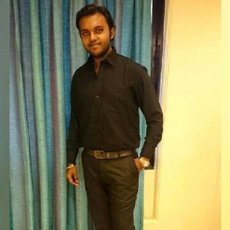 Ashish Y.