Maintaining its long-standing commitment to support financial literacy in the communities across the Carolinas, First Bank is sponsoring the EVERFI National Financial Bee—a first-of-its-kind nationwide financial literacy challenge for students in 7th to 10th grade.
Hosted and created by EVERFI, the National Financial Bee takes place April 20-30, 2020, and provides an opportunity for students to have some fun and learn critical financial concepts at home while social distancing during the current pandemic. It features a short daily digital lesson and capstone essay contest in which students will share a financial dream of theirs and how they plan to get there.
The winners of the National Financial Bee will receive a total of $20,000 in college scholarships. First Bank is also offering three $1,000 scholarships to students in the Carolinas who enter through its contest website.
"We've always believed in the power of teaching children to save and to be smart with their money," said Bill Bunn, EVP and branch banking executive. "The National Financial Bee was an ideal vehicle to do that at a time of unprecedented uncertainty. We are proud to support parents and students in this way, and hope it helps drive dinner-table conversations about important financial topics."
During each day of the challenge, participating students will gain new skills to create a personalized financial decision-making framework that they can apply to their lives now and in the future. Topics include spending and saving, credit and debt, employment and income, investing, and insurance.
"Across the country, families are facing unprecedented uncertainties and challenges. Parents are dealing with the loss of income or are adjusting to working from home, while students are trying to continue their studies outside of the classroom," said Ray Martinez, founder, and president, EVERFI. "We've always been committed to helping students increase their financial literacy, and during this historic time we are also working to help parents feel secure — and help students stay engaged. The National Financial Bee is a fun way for students to compete with their peers while social distancing."
Beyond the contest, EVERFI works with First Bank to provide free financial education courses on the bank's website and through its First@Work program to employees at companies across North Carolina and South Carolina.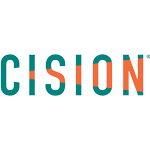 PRNewswire