Corserv, a company that empowers Banks and Fintechs with payment programs, announced today that Five Star Bank has partnered with Corserv to offer credit cards to consumer, business, and commercial customers.
"With Corserv's credit card program, Five Star Bank now offers competitive credit cards and is able to make the credit decisions especially for our relationship customers," said Krista Snelling, Executive Vice President, Chief Operating Officer and Chief Financial Officer of Five Star Bank. "Corserv's solution provides robust features for our business customers such as a self-service card management portal, alerts and controls, and virtual cards to automate ePayables."Fintech News
"Corserv's credit card program enables Five Star Bank to provide the best credit card products with local service for businesses, municipalities, and non-profits," said Jerry Craft, CEO of Corserv. "Five Star Bank's program considers the overall relationship with their customers when making credit decisions, setting a credit line, and assigning an APR – something National providers can't do."
Through Corserv's program, Five Star Bank offers bank-branded Mastercard® Platinum Low-rate, Platinum, Platinum Rewards, and World cards to consumers and businesses, with Corporate, Corporate Rewards, and Purchasing cards offered to commercial customers. Cardholders can manage their accounts online, on mobile phones or through a multi-lingual IVR. Use of these cards within Apple Pay, Google Pay, and Samsung Pay is also supported.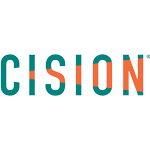 PRNewswire