TPG, a global alternative asset management firm, announced the appointment of Flavio Porciani as a Partner based in London. In his role, Porciani will lead European software and enterprise technology investing for TPG Capital, the firm's U.S. and European late-stage private equity platform. He joins Partners Nehal Raj and Tim Millikin as a Co-Head of the platform's software and enterprise technology franchise.
Porciani comes to TPG from Warburg Pincus, where he most recently served as a Managing Director and Partner on the European Technology team. During his fourteen-year private equity career, Porciani has led and managed investments across fintech, ERP, supply chain logistics, infrastructure, and industrial software, as well as in the communications industry. Prior to Warburg Pincus, Porciani was with Searchlight Capital. He started his career in investment banking at Credit Suisse. Porciani received a BS in Business Administration from the European Business School in Germany and Universidad Argentina de la Empresa in Argentina.
"Flavio is an experienced investor with an extensive network across Europe and a strong pulse on the region's software and enterprise technology landscape," said Nehal Raj, Co-Managing Partner of TPG Capital. "His deep domain expertise and track record complement TPG Capital's thematic, sector-focused investment approach. We're excited to welcome Flavio as a key leader of our European team and broader software practice."
"TPG has a long history of investing in software and enterprise technology and brings a unique, growth-oriented outlook that has positioned them as a leader in the market," said Porciani. "I am excited by the growing number of opportunities across Europe, and I look forward to working with the team to continue to expand our efforts and invest behind innovative software companies across the region."
Software and enterprise technology is a core focus for TPG. Across platforms, the firm has invested approximately $24 billion of equity in the sector globally since 2006. Select current, pending, and past investments include Boomi, C3 AI, CCC Information Services, Elite, Forcepoint G2CI, Greenhouse, Kaseya, Lyric, McAfee, New Relic, Nextech, Planview, Toast, WellSky, Wind River, and Zscaler, among others. TPG has been an active investor in Europe for more than 20 years across a variety of asset classes, with investments that have included Doc Generici, Transporeon, and Visma.
Fintech News – The Latest News in Financial Technology.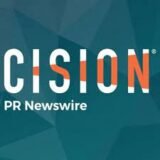 BusinessWire