DeFi Technologies Inc, a crypto native technology company that pioneers the convergence of traditional capital markets with the world of decentralised finance ("DeFi"), is excited to announce that its subsidiary Valour Inc. ("Valour"), a leading issuer of exchange traded products ("ETPs") that provide simplified access to digital assets, has launched three euro-denominated products on NGM – Valour Ethereum Zero EUR (ISIN: CH1149139623), Valour Solana EUR (ISIN: CH1114178838) and Valour Digital Asset Basket 10 (VDAB10) EUR (ISIN: CH1149139623).
"After the exciting launch of our newest product in the Nordics, the VDAB10 SEK ETP, a diversified digital asset basket, it is only natural to offer this innovative and dynamic product to investors that prefer trading in Euro." said Johanna Belitz, Head of Sales France and Nordics. "Similarly, simplifying access to our excellent Ethereum Zero EUR product to Nordic investors is a natural step in our expansion in the Nordics. The absence of a management fee in this product makes it extraordinary in its performance. As with funds, management fees are as important a factor as potential yields when making a choice on where to invest your capital."
"Through the introduction of these three innovative products, we are strengthening  our robust market stance within the Nordic region. Valour's deep-rooted associations with Sweden, from a historical and corporate standpoint, synergize with our latest product range to streamline cryptocurrency asset accessibility also to the Finnish investment community." Said Johan Wattenström, Founder and Director of Valour.
Fintech News – The Latest News in Financial Technology.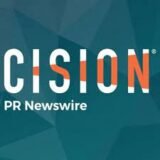 PRNewswire