Today, Forme Financial announced that it has officially launched out of Beta as Earned. The company also announced a $12MM Series A fundraise led by Hudson Structured Capital Management and Breyer Capital, with meaningful participation from founding partner Juxtapose. This latest round brings Earned's total funding to $18MM since it started serving customers in 2022.
Earned is redefining wealth management with the first tech-enabled, comprehensive wealth system built exclusively for physicians. Physicians face unique financial circumstances and opportunities throughout their careers, from residency through retirement. Using a physician's career journey as a lens for the company's data-driven financial recommendations, Earned combines deep predictive technology and a comprehensive set of financial services to continuously optimize financial decisioning across every aspect of their financial life – including career.
With this new round of funding, Earned plans to expand its services to become a one-stop shop for physicians, providing access to high-fidelity investments, tax prep, filing, insurance optimization, debt management, lending solutions, and career advisory. Earned's proprietary wealth engine will be personalized to the individual physician's goals and situation, connecting the dots across all aspects of wealth and optimizing against known client outcomes. The company will also enable physicians to understand the implications of important career decisions, including buying into private practice or selecting from multiple job offers. The wealth engine will be designed with the goal of delivering reliably better financial outcomes with an unprecedented level of data transparency.
"I founded Earned based on a deep passion to create transformational financial outcomes for the heroes of our society – physicians and their families," said John Clendening, Co-Founder and CEO of Earned. "I'm excited at our rapid progress as we combine new-to-the-world technology and physician-trained financial experts to up-level the personal finance experience and performance for physicians – directly addressing what we view as massive flaws in today's wealth management industry."
For most physicians, wealth management has been a fragmented and complicated experience where every step of the process is siloed, from debt management to investments and tax planning. Earned's centralized, tech-forward approach maximizes physicians' wealth cohesively and seamlessly, helping physicians earn more, invest smarter, and reduce risk.
"Earned is an entirely new category of tech-powered wealth management that is now able to offer a comprehensive set of services to help physicians manage their financial lives with ease and confidence," said Vikas Singhal, Founding Partner of HSCM Ventures. "As a full-stack wealth management system with a focus on physicians' unique needs and opportunities, Earned is positioned to innovate across core areas of the industry and help physicians optimize financial decisioning throughout their career – including optimization of insurance coverage. We are excited to partner with John and the team."
Since its beta launch in May 2022, Earned has worked with clients in 24 states1 and saved physician clients an average of $77,0002 in taxes alone. Clients are able to consistently accomplish a wide range of financial tasks through the app, with 71% of users logging in weekly – triple the industry average.3
"Financial stress is the second leading cause of burnout among physicians, even though they're in the top 5% of earners4," said Patrick Chun, Co-Founder and Managing Partner of Juxtapose, a leading creation-oriented investment firm. "Earned's fusion of technology and expert service, combined with its extraordinary breadth gives physicians the full confidence they need to systematically optimize their financial lives throughout their careers."
Earned's brand evolution is driven by feedback from physicians, including the company's Physician Advisory Council. The Council represents a diverse set of career stages, specialties, practice settings, and geographies, ensuring that Earned captures a range of physician experiences to inform its products and services, which are all tailor-made for physicians.
"Earned is playing a critical role as a trusted source of financial advice, planning, and decision support for busy physicians who too often put financial health and wellness on the back burner," said Dr. Tom Valdivia, Senior Advisor and Chair of the Forme Financial Physician Advisory Council. "With the financial peace of mind that Earned provides, physicians can focus on what's really important to them."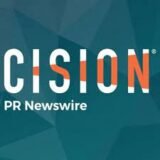 PRNewswire