Franklin Madison announced today a strategic partnership with Covr Financial Technologies that will simplify the way financial institutions offer valuable insurance offerings to their consumers. By joining forces, financial institutions will have access to a cutting edge digital platform, offering consumers an expanded choice of life and health insurance solutions in the market.
"The Franklin Madison-Covr relationship is game-changing for all financial institutions that want to make it possible for their consumers to obtain coverage that protects their families," said Robert Dudacek, president and CEO of Franklin Madison. "As insurtech continues to disrupt the insurance industry, this partnership will be at the forefront, making it simpler, more efficient, and faster to provide insurance."
"Covr's market-leading digital insurance platform combined with Franklin Madison's proven ability to drive engagement through their smarter marketing approach made the decision to partner a natural fit," said Mike Kalen, CEO, Covr. "Franklin Madison's scale and history with financial institutions, combined with Covr's array of products and services offers customers more choices and convenience."
The partnership will integrate Covr's digital insurance platform with Franklin Madison's multi-channel marketing and data analytics expertise for financial institutions and their customers. Covr's consumer offerings include single session 'apply and buy' insurance, multi-carrier insurance solutions, needs analysis tools, educational content, and telephone-based sales support.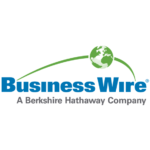 BusinessWire