Enclave Markets, the world's first fully encrypted exchange (FEX) that combines the best parts of centralized and decentralized finance, today announced the launch of Enclave Spot as the company expands its fully encrypted offerings for retail and institutional traders.
Similar to traditional spot trading platforms, Enclave Spot connects buyers and sellers through a central limit order book with near-instant trade execution. Enclave Spot differs from traditional exchange architecture as the exchange codebase is hosted entirely within a secure enclave, which prevents data leakage or front-running commonly experienced in legacy markets. Furthermore, Enclave Markets' architecture is secured by a network of independent attestors that decentralize custody of exchange assets, review all code updates, and ensure no entity has unilateral control.
"At Enclave Markets, our goal is to deliver high-performance products, in line with traditional exchange infrastructure, while leveraging the security, fairness, and assurances of decentralized finance," said David Wells, CEO of Enclave Markets. "Spot trading is a popular form of trading across the entire financial ecosystem, thus the launch of Enclave Spot was the next clear step in the evolution of Enclave Markets. This newest trading venue will unlock innovative strategies as traders leverage Enclave Spot in tandem with our already launched crossing network, Enclave Cross. We're looking forward to seeing how traders harness the power of fully encrypted markets to maximize performance."
Currently, Enclave offers OTC trading capabilities through its OTC crossing network, Enclave Cross, where traders can confidentially execute in-size block trades without slippage. Since the crossing network's launch, it has seen continued interest from institutions, with a growing global user base increasing more than 225%.  Enclave Cross will be fully interoperable with Enclave Spot, meaning clients can deploy strategies across Enclave Spot and Enclave Cross to optimize execution of large trades. Additionally, the launch of spot trading enables Enclave to serve a wider range of investors who are looking for on-demand liquidity for trades of all sizes.
Wells concluded, "The digital asset space continues to grow and exchanges must evolve alongside it. With the launch of Enclave Spot, we are taking the next step towards turning Enclave into a one-stop exchange that institutions can rely on for all of their trading needs. We're always looking to expand our product portfolio and look forward to working with traders to further develop Enclave Spot and add additional marketplaces to the FEX."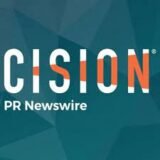 PRNewswire