FusionIQ – the first-of-its-kind digital investing platform empowering financial advisors to deliver a personalized, end-to-end investment experience to their clients at scale – today announced that it has enabled connections to three additional custodians via its wealth platform solution. FusionIQ is now connected with six custodians.
The added connectivity will allow users to better manage their overall risk, providing them a seamless and more comprehensive picture of their investment deposits across a broad range of custodial institutions. Fidelity, Pershing and Interactive Brokers are the recent additions to the platform. Equity Trust, Apex and DriveWealth remain connected.
The new additions to the platform come as the first bank failures since the financial crisis have sent shockwaves across the industry, inducing a panic among depositors and briefly putting the futures of several institutions in doubt.
FusionIQ Chief Executive Officer Mark C. Healy said, "One of the takeaways from the recent turmoil in the banking industry is that firms, advisors and investors must appreciate that achieving diversification and managing risk transcends asset allocation. Where assets are located is just as important, especially in an era where family offices and other firms that manage money for wealthy individuals have partnerships with various custodians. While we have thankfully averted another full-scale banking crisis this time around, no one should lose sight of the fact custodians could come under the same pressure we saw within the retail banking industry in recent weeks."
Using a customizable and easy-to-use dashboard, advisors and investors can now access information regarding all their custodial relationships all in one place and, if necessary, move money or alter positions instantaneously. With SIPC protection capped at $500,000 the added insights on the FusionIQ platform are especially relevant for wealthy individuals and the firms and advisors who serve them.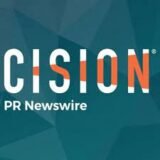 PRNewswire