Gallagher, a global insurance brokerage, risk management and consulting services company, commissioned a survey of 1,000 U.S. business owners aimed to glean insights on their mindset around risk mitigation. Despite the majority (97%) of business owners having business-related insurance policies, an overwhelming 83% expressed worries about specific events or losses that have the potential to affect their business, and another 83% are either actively looking or very likely to seek additional insurance policies to provide greater protection. Business-related insurance policies in top demand include:
Business Owners' Policy (BOP): 48% would consider expanding or getting new BOP coverage.
Life Insurance: 48% would consider expanding or getting new life insurance coverage.
Employment Practices Liability Insurance (EPLI): 45% would consider expanding or getting new EPLI coverage.
The survey uncovered that business owners – of all generations and company size – have a strong need for tailored business insurance coverage to alleviate concerns. Results serve as a reminder to reevaluate insurance needs that meet the uncertainties and complexities of the modern environment.
Major concerns that business owners have over the next 12 months include:
Climate Change and Natural Disasters: 68% have extreme or very high concern about how climate change and natural disasters could affect their businesses.
Jobless Claims: 69% expressed extreme or very high concern about the potential impact of jobless claims.
Cyber Attacks: 74% expressed extreme or very high concern about the impact of a cyber-attack on their business.
Healthcare Costs: 70% expressed extreme or very high concern about healthcare costs on their business.
"Our goal is to position our clients for success, always striving for the best solutions, whether they be disaster recovery, employee wellness or claims outcomes," said J. Patrick Gallagher, Jr., Chairman, President and CEO. "The findings from this survey are proof points of what we hear every day in speaking with our clients: 'These are my fears, how can you help?' We provide tailored risk management for their specific needs to instill confidence and offer the peace of mind business owners need to navigate the complexities of today's business environment."
Planning for the Future Boosts Business Owners' Confidence
Business owners who actively review and prepare for the future have increased confidence in their risk management strategies, which holds true for Millennials in particular. Millennials are twice as likely to review their business insurance coverage monthly (61%) compared to Gen X (28%) and Baby Boomers (26%). They also perceive their risk management strategies as extremely effective, with 50% expressing confidence, compared to Gen Z (28%) and Gen X (23%).
In the dynamic realm of modern business, staying afloat amidst complexities and uncertainties requires a strategic approach. The study reveals a fundamental truth: regular review and proactive risk management must serve as the compass guiding business owners through uncharted waters. By diligently assessing insurance coverage and implementing effective strategies, business owners can better chart a course to enhanced confidence and fortified protection.
"The big take-away from this survey is just how much insurance can help business owners. At the end of the day, business owners worry about how their business can support their family. Gallagher understands that – we are a family-driven business, and we work with companies of all sizes to lessen risk and make sure owners can continue operating and ultimately, providing for their families," Gallagher said.
Media contacts:
Gallagher: Kelli Murray, Director, Global Media Relations; Email: Kelli_Murray@ajg.com; Tel: +1 847 273 3896
Prosek Partners on behalf of Gallagher: Jordan Specht; Email: jspecht@prosek.com; Tel: +1 915 815 8335
Study Methodology:
The survey was conducted from March 29 – April 11 by Wakefield Research among a representative sample of 1,000 American business owners from organizations ranging in size from 1 – 1,000, with the median organization size ranging from 101 – 500. The sample size and methodology ensure a statistically significant representation of the target population.
Results of any sample are subject to sampling variation. The magnitude of the variation is measurable and is affected by the number of interviews and the level of the percentages expressing the results. For the interviews conducted in this particular study, the chances are 95 in 100 that a survey result does not vary, plus or minus, by more than 3.1 percentage points from the result that would be obtained if interviews had been conducted with all persons in the universe represented by the sample.
Fintech News – The Latest News in Financial Technology.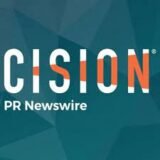 PRNewswire