Gateway First Bank opened a new Bartlesville downtown banking center. Gateway acquired the Bartlesville retail banking franchise at 422 Dewey Avenue from Regent Bank. Most retail banking and a number of loan accounts were transferred from Regent to Gateway over the weekend.
Gateway and Regent worked together to ensure a smooth and seamless transition for customers and employees. Over the past month, customers received detailed information in the mail to walk them through the conversion. Customers can also visit Gateway's website for up-to-date information at www.gatewayfirst.com/welcome-bartlesville.The Gateway leadership in Bartlesville is also available to talk with existing and new customers.
"While the name on the door will change, most of the same faces you have come to know will continue to serve you in the same building but under the Gateway banner," says Kyle Hubbard, Regional Banking President. "I loved my many years working in Bartlesville and am excited to see Gateway expanding in the community."
Formerly with Regent Bank, Charlie Pilkington joined the Gateway team as Director of Small Business Banking and Development. He will work in both the Bartlesville and Tulsa Metro areas. Chris Revard, who has been working for Gateway since 2022 in the consumer and commercial loan area, will continue to serve as Market President for Bartlesville. Mortgage services will also be available in the new location.
"We have proudly served the Bartlesville community for the last five years by making home loans, and now we are excited to add a more comprehensive selection of deposit and banking services for private customers and businesses," says Scott Gesell, CEO of Gateway First Bank. "We have local folks who will be making local decisions. Gateway headquarters in Oklahoma, and we understand the community values and needs."
"Gateway has been active in the Bartlesville community, and we are excited to continue this tradition with a larger team and more comprehensive services," said Chris Revard. "We sponsor the broadcast of local athletics, the Christmas parade, and numerous non-profits. In fact, I somehow agreed to compete in the Dancing with the Stars fundraiser for Paths to Independence, a private Bartlesville school for students with autism!"
"This brings the Gateway banking footprint to 10 Oklahoma banks," said Hubbard. As a part of our local leadership emphasis, we will announce an Advisory Board in October comprised of Bartlesville community leaders."
The Gateway Banking Center will be open Monday through Friday from 8:30 a.m. to 5:00 p.m., with the lobby opening at 9:00 a.m. and the drive-thru opening at 8:30 a.m.
Fintech News – The Latest News in Financial Technology.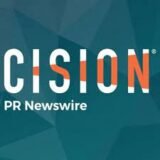 BusinessWire