VersaPay Corporation (TSXV: VPY) (the "Company" or "VersaPay"), is pleased to announce that Glass Lewis & Co. LLC ("Glass Lewis"), a leading independent proxy advisory firm, has recommended that shareholders of VersaPay (the "Shareholders") vote FOR the proposed acquisition by 1233518 B.C. Ltd., an affiliate of Great Hill Partners, of all of the issued and outstanding common shares of the Company ("VersaPay Shares") by way of a statutory plan of arrangement under the Canada Business Corporations Act (the "Arrangement") for consideration of $2.70 for each VersaPay Share held. fintech news
In making its recommendation that Shareholders vote FOR the Arrangement, Glass Lewis stated: "Given the Company's capital restraints and considering that the board appears to have adequately considered the Company's strategic and transaction alternatives, ultimately arriving at a proposed transaction that provides shareholders with certain value and liquidity for their shares at a significant premium, we believe shareholders have more than sufficient cause to approve the proposed arrangement as the best path to maximize the value of their shares at this time. Based on these factors, along with the support of the board, we believe the proposed acquisition is in the best interests of shareholders."
Glass Lewis' endorsement follows a report by Institutional Shareholder Services Inc. ("ISS"), also a leading independent proxy advisor firm, that recommended Shareholders vote FOR the Arrangement. VersaPay disclosed ISS' recommendation in a press release dated January 29, 2020.
Your vote is important regardless of the number of VersaPay Shares you own. As a Shareholder, it is very important that you carefully read the management information circular dated January 15, 2020 (the "Circular") and related materials with respect to the special meeting of Shareholders (the "Meeting") and then vote your VersaPay Shares. You are eligible to vote your VersaPay Shares if you were a Shareholder of record at the close of business on January 8, 2020. Payments
HOW TO VOTE

Shareholders are encouraged to vote today using the internet or telephone.
Registered Shareholders may vote by:
Internet: www.investorvote.com
Telephone: 1-866-732-8683
Non-registered Shareholders may vote by:
Shareholders who hold VersaPay Shares through a bank, broker or other intermediary will have different voting instructions and should carefully follow the voting instructions provided to them. In most cases, non-registered Shareholders will receive a voting instruction form as part of the meeting materials. A non-registered Shareholder can complete the voting instruction form by: (i) calling the phone number listed thereon, or (ii)through the Internet at www.proxyvote.com.
YOUR VOTE IS IMPORTANT – PLEASE VOTE TODAY
VERSAPAY MEETING
The Meeting will be held on Friday, February 14, 2020 at 10:00 a.m. (Toronto Time), at the offices of Cassels Brock & Blackwell LLP, Suite 2100, Scotia Plaza, 40 King Street West, Toronto, Ontario.
Shareholder Questions and Assistance
If you have any questions or require assistance voting your VersaPay Shares, please contact our proxy solicitation agent, Laurel Hill Advisory Group, at 1-877-452-7184 toll-free in North America, or outside North America at +1 416 304-0211, or by e-mail at assistance@laurelhill.com.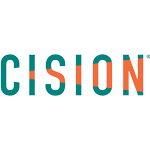 PRNewswire