Fintech firm based out of Singapore, GoBear, has raised $17 million in its latest funding round. The company will be using these funds to build out a full-fledged financial services platform. The fintech news space notes that the company will be seen driving its efforts towards different growth areas, to be precise, three growth areas. These areas will be, digital lending, digital insurance brokerage, and online financial supermarkets.
This fintech firm was launched in 2015 in Singapore, and now has operations in 6 different markets in different regions, including Vietnam, Thailand, Indonesia, and Hong Kong. The online platform of the company delivers over 2000 personal financial products encompassing different services like lending, banking, and insurance. The company has served a user base of more than 55 million.
The latest funding round of the firm noted contributions from life insurance and asset management organization, Aegon N.V, and Dutch Venture Capital firm Walvis Participaties.
Adrian Chng, the CEO of GoBear commented while citing figures from a study by Google, Temasek, and Bain & Company that 300 million people in the industry and market space that the firm targeted continued to remain underserved by the already existing insurance and banking services and their providers. The transformation strategies of the company have a goal of addressing the local barriers to financial inclusion and literacy.
The fintech firm had initiated as a metasearch engine before it grew out to be a provider of financial services platform where customers can seek and buy the products needed by them.
GoBear also put in efforts to accelerate the growth of its digital lending business by acquiring AsiaKredit.
To know more about such latest fintech news and updates, keep following the fintecbuzz. Fintecbuzz rolls out regular high-quality content relating to the ongoing and upcoming trends from the fintech industry.

Aashish is currently a Content writer at FintecBuzz. He is an enthusiastic and avid writer. His key region of interests include covering different aspects of technology and mixing them up with layman ideologies to pan out an interesting take. His main area of interests range from medical journals to marketing arena.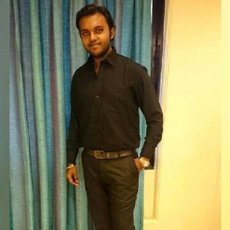 Ashish Y.