Global analytics software firm FICO (NYSE: FICO) announced today that goPeer, a peer-to-peer lending platform in Canada, will provide FICO® Scores to its customers for free through the FICO® Score Open Access program. Becoming the first peer-to-peer lending platform in Canada to leverage the FICO® Score Open Access program, goPeer aims to educate consumers by increasing transparency through its borrowing process.
"As a company that champions financial wellness, we are continually innovating to offer consumers the best experience," said Marc-Antoine Caya, CEO of goPeer. "This collaboration with FICO allows us to empower our borrowers to improve their financial wellbeing with even more insights into their credit with their FICO Score, key factors, and educational content."
Allowing Canadian consumers to access their FICO® Score provides greater insight to help them understand it and determine how lenders may view their credit risk. The ability for consumers to check their FICO® Score will provide them with increased confidence in financial decision making and greater overall financial literacy.
"FICO Score Open Access program empowers consumers to take charge of their financial future," said Kevin Deveau, vice president and general manager of FICO US and Canada Sales. "With FICO Scores being used by 90% of the top Canadian lenders and credit unions, our partnership with goPeer helps Canadian consumers have the opportunity to access their score and understand the role of credit in daily life."
The FICO® Score Open Access program allows lenders to help educate customers about their FICO® Scores by providing comprehensive and transparent information to help them understand their scores. Across the U.S. and Canada, hundreds of lenders are participating in the FICO® Score Open Access program to provide FICO® Scores to consumers for free. Offering free access to FICO® Scores is part of FICO and goPeer's initiative toward providing improved credit education and transparency to Canadian consumers.
For more such Updates Log on to https://fintecbuzz.com/ Follow us on Google News Fintech News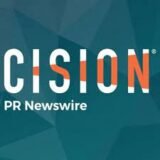 BusinessWire