GreatAmerica Financial Services Corporation and Compass Sales Solutions announced today that they expanded Compass Sherpa Lease Tracker to capture digital signatures and submit electronic documents. The two companies share a mutual interest in improving the customer experience and accelerating in-the-field sales for office equipment Dealers.
Printing, manually signing, and scanning documents is now in the past. The integration streamlines the Compass users' sales process by creating quotes, submitting credit apps, receiving real-time credit status updates, generating lease docs, all without leaving the Compass Sherpa platform.
Compass Sales Solutions is the nation's leading provider of sales automation software for resellers of office technology and managed print services (MPS).
"We are very excited about this new enhancement to the existing integration between Sherpa and GreatAmerica that will allow our current dealer partners the ability to seamlessly get credit decisions and automate document signature capture," said Jim McMeel, VP of Business Development at Compass Sales Solutions. "It will bring great efficiencies to the Sherpa users and their clients."
"We are pleased to take our collaboration with Compass to the next level and help enhance the sales process for our mutual Dealers," said Jennie Fisher, Senior Vice President and General Manager, Office Equipment Group at GreatAmerica. "Digital signature capabilities should help our Dealers shorten and close the sales loop, while elevating their reputation as tech-savvy solution providers," she added.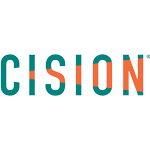 PRNewswire