HaasOnline, today announced the first official partnership with the Bitpanda Global Exchange as a complete trade automation solutions partner. Since their initial exchange offering which raised €43.6 million, Bitpanda has been increasing the exchange ranks and has set themselves apart as a reputable digital asset platform.
HaasOnline has seamlessly integrated Bitpanda's API, which enables traders to deploy advanced Bitpanda trading bots that execute customized strategies with ease. Traders with minimal development experience are able to use HaasOnline's newly released drag-and-drop algorithm designer that generates technical indicators and trading scripts from a library of visual blocks. A more experienced or institutional trader may opt to directly leverage the power of HaasScript while designing and developing automated strategies.
Eric Demuth, Bitpanda's chief executive officer said "With HaasOnline we found a trustworthy, established partner to onboard. We are looking forward to seeing HaasOnline users testing their strategies and trading bots on our platform."
Traders may receive up to a 25% reduction in trading fees when paying fees with Bitpanda's BEST token. With HaasOnline's certified exchange badge users can feel assured knowing that both HaasOnline and Bitpanda have committed to continuously maintain and support changes as well as rapidly resolving major service disruptions.
Optimized Rate Limits for HaasOnline Users
Reduced Trading Fees with BEST Token
Improved Strategy Deployment Time
Increasing Profit Margins
Reducing Emotional Trading
This new certified exchange integration comes shortly after HaasOnline's latest announcement of their brand new drag-and-drop visual designer and completely redesigned crypto scripting language, HaasScript.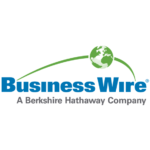 BusinessWire