Harmony, an open and fast blockchain that runs Ethereum applications with 2-second transaction finality and 100 times lower fees, is actively developing platform initiatives to drive network utilization, decentralized finance primitives, and generative AI products.
Below outlines our commitment and progress of building Harmony as an open platform. We are upgrading for network efficiency and engaging validators for open development. As the blockchain industry expands, Harmony is now incubating use cases in generative AI and platform primitives.
Year of Efficiency
The core team and the community are proposing Harmony Improvement Proposal 30:
Dynamic sharding: Change from 4 shards to 2 shards, and from 1000 nodes to 450 nodes.
Fast finality: Optimize from 2 seconds to 1 second finality as a new industry benchmark.
Validator fellows: Re-engage active validators and launch new delegator campaigns.
Decentralized Finance Primitives
Harmony continues to build the foundation for developers with Ethereum tools including:
Uniswap v3 fork: This deploy will provide pools of concentrated liquidity through community governance on listings and fees.

1USD

 stablecoin: This Liquity-fork with optimized parameters will serve as native utility and token reserve.
Emission DAO: This community-driven governance will accelerate asset recovery and ecosystem growth.
Platform Focus
With Harmony's mainnet in production for 4 years, our upcoming initiatives including:
Protocol: Network developments on state sync, account abstraction, 1-second finality, and validator fellows.
Ecosystem: Decentralized Finance such as Uniswap v3 and stablecoin, as well as social wallets and community market makers.
Labs: Domain NFTs 1.country, creator profiles, Telegram bots and Web3 spreadsheets.
AI Meets Web3
Harmony's strategy of adoption in generative AI and machine learning include:
Onchain Payments: Token metering and shared accounts to increase user access.
Market Pricing: Smart contracts and radical auctions to discover supply-demand dynamics.
Zero-knowledge Proofs: Cryptography and blockchain security to enforce data privacy.
Horizon Bridge Recovery
Since the Horizon Bridge security breach, we have been working with partners and agencies including The Federal Bureau of Investigation (FBI) who concluded that the Lazarus Group Cyber Actors as the responsible party. The recovery effort is progressing consistently with clearing the depegged assets with active participation of the community. A bridge has since been launched with the LayerZero protocol that allows asset bridging between Harmony and Ethereum, Binance Smart Chain, and Arbitrum.
Open Development
Harmony is deploying new decentralized finance primitives and generative AI use cases. With our commitment to network efficiency, user adoption, developer integrations, Harmony will continue in our journey to scale trust and create a sustainable ecosystem.
Fintech News – The Latest News in Financial Technology.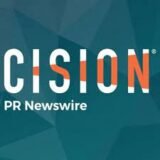 PRNewswire