Helios, created to equip financial advisors with the necessary tools to increase scale and efficiency and communicate with more confidence, announces today the release of Helios Tools, a tech-driven process by which advisors can build and customize models based on unique client needs, backed by Helios' deep investment expertise.
Helios, which sits at the intersection of the traditional TAMP and the in-house Chief Investment Officer, is redefining the OCIO (outsourced Chief Investment Officer) function for financial advisors looking for customization capabilities, depth and breadth of strategies, and the turnkey resources necessary to communicate more confidently with clients about the market and their investments.
"While most TAMPs offer access to a broad universe of models and strategists, they lack the customization capabilities today's advisor is looking for to meet evolving client needs," said Chris Shuba, CEO of Helios. "Hiring an in-house CIO not only comes with major business risks, but it can also be prohibitively expensive and lack the TAMP's spectrum of investment options. We built Helios to be a compelling alternative, providing expansive model options with full customization capabilities, plus the ongoing quantitative market research, due diligence and communication tools that round out a modern client experience."
An extension of more traditional direct indexing concepts, advisors can use Helios Tools to customize risk level and exposure range, as well as the elements and holdings that drive a model in just a few clicks, allowing them to scalably and efficiently account for unique client specifications while also being able to access Helios' team of investment experts for support.
Shuba continues: "Investors are increasingly more educated about where their money is being allocated. Our advisors see tremendous value in being able to differentiate their firms based on the ability to offer completely customized models that align with each client's individual preferences."
Helios Tools, coming out of its beta phase after adjustments based on extensive use and feedback from Helios' advisor clients, is available now to all Helios subscribers. To learn more about Helios Tools and the Helios team, click here. You can also register for a live webinar on Thursday, November 17th at 9am PST / 12pm EST featuring Chris Shuba, Helios Founder and CEO, Joe Mallen, Chief Investment Officer, and Jason Van Thiel, Director of Research, for a closer look at Helios Tools.
For more such Updates Log on to https://fintecbuzz.com/ Follow us on Google News Fintech News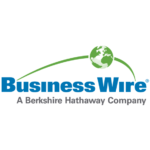 BusinessWire