Houlihan Lokey, Inc. (NYSE:HLI), the global investment bank, announced that Kartik Sudeep has joined the firm as a Managing Director in its FinTech Group. Mr. Sudeep is based in New York and will lead and build upon the firm's payments coverage efforts within FinTech.
Mr. Sudeep joins from Moelis & Company, where he was a Managing Director and senior coverage officer for FinTech, advising corporates and financial sponsors on a range of M&A and financing transactions across the payments sector. Prior to Moelis, he held roles in Jefferies' Technology Investment Banking Group, including as a senior coverage officer for the financial technology, payments, and software sectors.
"The payments sector is probably the largest segment within the FinTech landscape, with pure-play payments companies in addition to many software companies adding extensive payments capabilities to their core businesses. Kartik's deep sector expertise will help guide our global client base and build on the long track record of success Houlihan Lokey has achieved in the payments sector. This expertise, alongside his steadfast client focus, together represent an outstanding fit with our corporate culture. We're delighted he has joined the firm to lead our payments practice," said Alec Ellison, Houlihan Lokey's Global Head of FinTech.
"Houlihan Lokey's combination of sector knowledge, private capital financing expertise, and depth of financial sponsor relationships is a compelling value proposition, and I'm excited to deliver the numerous benefits of this platform to our payments clients as they navigate the opportunities in markets. I look forward to partnering with my colleagues at Houlihan Lokey to lead and grow the firm's payments coverage capabilities and continue its long track record of success in FinTech," said Mr. Sudeep.
Houlihan Lokey's FinTech Group combines deep end-market expertise, transaction experience, and market relationships to deliver superior outcomes for clients across the financial technology landscape. In 2022, the firm was the most active investment banking M&A advisor for all global financial technology transactions with 48 deals, according to PitchBook Data.
Stay Ahead of the Financial Curve with Our Latest Fintech News Updates!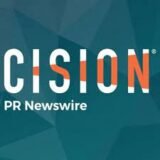 BusinessWire