CPI Card Group Inc. (Nasdaq: PMTS) ("CPI" or the "Company"), a payment technology company and leading provider of credit, debit and prepaid solutions, announced that Ravi Mallela has been appointed to its Board of Directors as an independent member, effective November 15, 2023.
Mallela currently serves as the Chief Financial Officer of NMI Holdings Inc. (Nasdaq: NMIH), a publicly-traded mortgage insurance company. Previously, Mr. Mallela served as Executive Vice President and Chief Financial Officer of First Hawaiian Group and First Hawaiian Bank from 2018 until 2022 and Senior Vice President, Head of Finance and Treasury of First Republic Bank from 2013 to 2018. He holds an MBA from the UCLA Anderson School of Management and a Bachelor of Science degree in Economics from the University of San Francisco.
"We are very pleased to have Ravi join the CPI Board," said H. Sanford Riley, Chair of the Board of Directors. "His strong financial and business experience complements the skill sets of our other Board members nicely, and he will be a great asset as we work with the management team to drive long-term shareholder value."
"I am excited to join the CPI Board of Directors," said Mallela. "The Company has established itself as a leader in the U.S. payments space and I am looking forward to contributing to its future success."
Mallela will serve on the CPI Board's Audit Committee. With the addition of Mallela, CPI's Board consists of seven members, including six independent members.
Stay Ahead of the Financial Curve with Our Latest Fintech News Updates!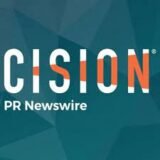 BusinessWire