Fintech is transforming the lives of freelancers for the better, enabling them to do everything from invoicing and receiving payments to staying compliant with IR35, as well as helping companies to find the best talent and scale up
Fintech is driving improvement in all aspects of the workforce. But the one area where it has made the biggest difference is independent contractors. Consequently, there has been a jump in the number of people quitting permanent roles to go freelance. At the same time, those companies hiring freelancers has risen exponentially as they strive to meet their ambitious growth plans. That trend is reflected in the fact that the European Union labour market's freelance worker segment has increased by 45% since 2000. 
Those industries that have experienced the biggest uplift in contractor registrations with umbrella companies recently are restaurants and events, construction and IT. But, that's just the start, with many other sectors where contracting can be successfully implemented.
This growing freelancer pool is being enabled by technological advances. Now contractors can do everything digitally, from invoicing and receiving payment from clients to making sure that they remain compliant with IR35 and filing their tax returns. Such is the technology's versatility that its potential applications are almost endless.
Staying compliant
Fintech's main use is allowing contractors to stay up to date and compliant with the latest changes in tax rules, wherever they are in the world. The most important one is IR35, a tax anti-avoidance legislation introduced by the UK Government in April 2000 to prevent contractors from reducing taxes through a limited company while maintaining a permanent position with an end-hirer.
Since it came into effect, IR35 has undergone big changes, the most significant of which was brought in recently as April 2021, when HMRC transferred responsibility for determining the contractor's IR35 status to the client. This means that private sector companies employing contractors now have to check their IR35 status and pay PAYE and National Insurance Contributions if they fall inside the legislation, or they may face financial penalties.
Another use of the technology is that it enables contractors to keep on top of their bookkeeping and accounts. Its implementation has been driven by initiatives such as the HMRC's introduction of Making Tax Digital, which requires workers to submit their tax and VAT returns online using compatible software.
Added to that, fintech also allows contractors to request and accept payments in different currencies from a wider global base. With increasingly more contractors able to work anywhere in the world and provide a service in a completely different location, that's of particular benefit.
Finding the best talent
In the meantime, employers have been forced to make full-time redundancies due to the current economic downturn. Consequently, they have been hiring more contractors to perform those duties. Technology has helped them achieve this by improving the onboarding process and management of contractors.
Instead of dedicating a large amount of time and resources, and employing people to carry out manual document checks on new employees, firms can get technology to do the work for them a fraction of the time. They can also do so in a compliant manner, leaving behind an easily auditable trail.
Fintech also enables companies to cast their net further and wider for talent. As the technology becomes more widely available, they can use a contractor working in a different location or time zone and pay them using an international cross-border transaction.
Supporting scaling up
There's no denying the benefits fintech brings. But for companies and their contractors to remain fully compliant, the technology has to be built properly from the start. That requires building current legislation compliance into the product, as well as allowing for any necessary infrastructure changes or updates to be made at a later date both easily and in a timely fashion.
The technology must also support scaling up of the business. That presents a host of challenges too; for example providing services in a different country.
That requires the company to first register and then navigate multiple tax and legislation and cultural changes in that country, before learning all the business processes. Previously, these problems would have been resolved by hiring locals, but technology now ensures that the process is far more efficient and reliable. 
Fintech clearly benefits both the contractor and employer. With more people moving into contracting by the day, so the demand for more effective and faster technology is only going to ramp up in the future – something we're proud to be leading the way on at Cool Company.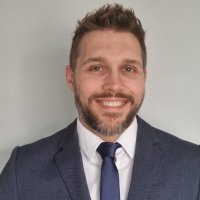 The fastest-growing umbrella company working to simplify and streamline administration for recruitment agencies and contractors. Providing freedom for contractors without the bureaucracy. While allowing businesses to benefit from access to niche talent without the need to take on new hires, or handle the admin associated with contract recruitment.
Kris Simpson