Health Payment Systems, Inc. (HPS)/PayMedix today announced it has raised another $25 million of funding to accelerate the growth of its groundbreaking PayMedix healthcare financing solution. Credit funds managed by SVB Capital, the venture capital and credit investing arm of SVB, led the financing, and were also joined by all current HPS/PayMedix investors including SV Health Investors, Hexagon, Inc. and Caltius Equity.
PayMedix increases health equity for all consumers by guaranteeing full and prompt payments of all in-network allowed charges for participating healthcare providers. All consumers can schedule needed services, and their providers all know that full payment is guaranteed. All consumers at a sponsoring employer receive one simplified summary of all of their healthcare activity and know that PayMedix has served as a financial safety net if they needed one. All of these patients are guaranteed access to PayMedix regardless their credit histories.
The company is expanding to meet rapidly growing demand from healthcare providers and employers to change the way people access, pay for and benefit from healthcare. PayMedix has already processed more than $5 billion in payments and continues to enhance its financial technology platform to offer a complete solution that serves all parts of the healthcare payment equation.
"PayMedix has created an innovative payment model that benefits consumers and healthcare providers alike," said J.P. Michael, Senior Managing Director, SVB Capital. "With this transaction, we are pleased to help them continue their growth trajectory as they offer better solutions to facilitate healthcare payments."
The new funding round is a mix of debt and equity investments. It will enable HPS/PayMedix to further develop its payment platform, increase staffing, and support geographic expansion. The new financing is noteworthy as it comes at a time when global private funding for financial tech providers has dropped precipitously.
"In the last 18 months, we have grown 40%. Having one of the country's largest and most prestigious banks join this new funding round underscores the confidence and momentum PayMedix has established in the industry," said Tom Policelli, CEO of HPS/PayMedix. "PayMedix is addressing the urgent need to make healthcare more equitable and efficient. We are the only company providing a comprehensive consumer engagement and payments solution for all providers, patients, and employers. We look forward to continuing to grow and to provide more consumers with better access to and experience with the healthcare system."
For more such Updates Log on to https://fintecbuzz.com/ Follow us on Google News Fintech News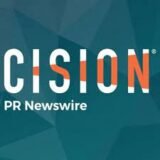 PRNewswire