IdentityMind today announced that data from OpenCorporates, the largest open database of companies in the world, has been added to the IdentityMind Data Ecosystem. This will provide additional capabilities within IdentityMind's Know Your Business (KYB) solution.API/Connectivity
OpenCorporates' global database of official company data is integrated within IdentityMind's orchestration layer within its KYB solution framework. IdentityMind's KYB solution allows companies to meet regulatory requirements and to reduce risk related to the validation of the registration of the business, and the identity of their beneficial owners.Investments
OpenCorporates provides access to public official legal entity data on more than 180 million companies from over 130 jurisdictions, all brought together into a standardized global schema. Unlike other providers of company data, OpenCorporates provides provenance, showing the official source from which all datapoints originate. This provides a clear audit trail for compliance and KYC professionals, who are equipped with the confidence to make risk management decisions.
"Knowing who you are doing business with is one of the most significant challenges businesses face today. It is fundamental for businesses to reliably evaluate who they are doing business with as nefarious actors may use complex corporate structures to hide their identities and the true nature of their business," said Neal Reiter, VP of Platform, IdentityMind. "Our clients will now have access to company data as registered in public records, and the directors registered to those businesses. This enables compliance and risk analysts to validate records automatically, and manually investigate only when necessary, making for an efficient and effective KYB process."
Without a strong, efficient KYB process, bad actors can defraud a business and compromise their compliance programs, which leads to reputational loss and regulatory fines. IdentityMind's KYB solution provides strong business verification capabilities and leverages the IdentityMind platform's orchestration layer including KYC, sanctions/PEP screening, machine learning and case management – all fundamental to support the KYB process.
"Our mission is to create a trusted business environment by making the world's company data available for all, ensuring that everyone knows exactly who they are working with. As part of this, our data helps make the verification step of the KYB process more accurate and reliable, allowing financial services companies to more effectively identify and root out illicit activity," said Chris Taggart, CEO and Co-founder of OpenCorporates.
More Resources:
Blog: Implementing your KYB process with the IdentityMind Platform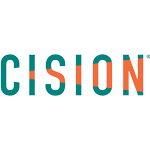 PRNewswire