Several significant upgrades have recently been added to the iOS trading app of the well-known international financial broker iFOREX. These include to the company's Trading Expert live stream and selected deals covered by daily video analysis and more data into the trading community actions.
Daily Analysis Videos
These new analysis videos, which are offered by a reliable third party, give a daily review of the financial markets while concentrating on a specific instrument each day. Each video features a professional who narrates in great depth as they lead viewers through the iFOREX platform (available in iOS) as they explain the daily potential trading opportunity, and shows them the numerous chart patterns that might indicate a certain activity. Clients may see first-hand the kind of technical research they might later use in their own trading techniques, and they can develop a deeper grasp of how the underlying market works from the professional's perspective.
Trader's activity
For those traders who often wonder what others are doing, iFOREX has added an activity hub of its client base, for all other traders to see. The feature which can be turned on or off, offers immediate insight into other trades being set up right now, and can also reach the user when not on the app via notifications. "If something is happening in the market, you'll be the first to know", A representative for the company said. "You can visit forums, and read financial newspapers, but these will be somewhat delayed. If a large number of traders are focused on a specific trend, you'll be able to get notified and notice it fast. If you wish to participate, that is up to your own strategy, but at least you'll know it's happening right now"
iFOREX, which first emerged as an industry leader in technical innovation and has since built a reputation for trust and quality, has been one of the biggest and most reputable companies in the Fintech sector for more than 25 years. "Our ultimate objective is to develop in a way that serves all of our clients, regardless of how experienced they are or how new they are. We're a broker that supports traders' development, the representative continued.
For more such Updates Log on to https://fintecbuzz.com/ Follow us on Google News Fintech News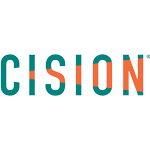 PRNewswire