Traders, quants, IT, and compliance people are gathering for a complimentary workshop on Wednesday, November 6, 2019, organized by Altair, Imagine Software, FactSet, and MemSQL to explore new approaches to dealing with overwhelming data sets, real-time monitoring and the role new technologies can play in improving analytics capabilities for trading and risk management.  Click here for the detailed agenda and to register in advance.  Seating is limited.
Imagine's President, Steven Harrison, will review today's best practices around "building or buying."  Steven postulates that with the advent of advanced, all-in, cloud platforms it makes more sense for firms operating in the capital markets to focus on delivering the "last mile" of proprietary functionality, leveraging in-house subject matter expertise and a fin-tech platform for everything else.
The workshop will also examine best practices for building portfolio and trading analytics user interfaces.  Bring the problems you are trying to solve to discuss them with our domain experts spanning technology, data, analytics and risk.  Attendees will also review new technologies and developments that may be incorporated into the stack for even better decision making.
Our special luncheon guest speaker, Eugene Valentinov, Director of Product Development Global Equities for Bank of America Merrill Lynch, will discuss "Automated Reasoning in the Financial Industry."
Don't miss the opportunity to meet face-to-face with technology, data, analytics and risk management experts, and network with other industry professionals during sessions and at our hosted drinks reception. Reserve your spot now!
When: Wednesday, November 6, from 8:00 AM-6:00 PM
Where: Therewery, 52 Chiswell Street, London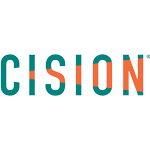 PRNewswire