Adam McDonald, president of Humboldt Merchant Services and Inovio Payments, has been selected as part of the Electronic Transaction Association (ETA) 2020 Forty Under 40 class of honorees that recognizes innovative leaders and influencers in the payments industry.
ETA solicited nominations across the payments industry, in search of influential and talented professionals, under the age of 40, that are responsible for driving the new wave of evolution in the payments industry. The final group was chosen by the 2019 Forty Under 40 honorees and the ETA Awards and Recognition committee based on the individual's overall impact on the payments industry and their professional character. The 2020 Forty Under 40 will be recognized during the 2020 TRANSACT show. Fintech News
"I am extremely humbled to be included among ETA's 2020 Forty Under 40 class," said McDonald. "Being mentioned among this prestigious group of professionals that are charting a new course for the payments industry is an immense honor. As I look at the 2020 class of professionals, the common denominators of customer focus, innovative leadership and cunning entrepreneurial mindset abounds in each nominee. It is an honor to be among these fine industry representatives."
McDonald began working in the payments industry during his senior year of high school by delivering rolls of paper to merchants and hanging signs at local businesses. His career has always been oriented towards delivering superior customer service, as he took roles in technical support and deployment. After practicing law for two years, McDonald took a position in the merchant cash advance industry, and then transitioned into a leadership role with Humboldt Merchant Services. In his current role, McDonald oversees the operations for both Inovio Payments and Humboldt Merchant Services where he monitors the competitive payments landscape to drive new trends, identify new market segments, and strategically guide leadership in achieving targeted growth milestones.
Humboldt Merchant Services (HBMS) and Inovio Payments (Inovio) are wholly-owned subsidiaries of North American Bancard.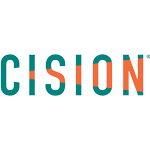 PRNewswire