Insurance Software Automation has released a new version of its flagship product, Best Plan Pro.
Best Plan Pro has been a pioneer in the InsurTech space since 2019 as the most powerful underwriting tool for life insurance agents. Best Plan Pro's patent-pending technology uses AI to compare dozens of insurance products instantly and provide agents with quotes and product recommendations based on a client's medical conditions and the underwriting criteria of the carrier.
Version 2.0 couples Best Plan Pro's world-class tech with an upgraded interface and data entry system to provide agents with a superior user experience, faster processing, and more accurate product recommendations. Now agents can automatically pre-qualify a client for final expense, term life, and/or Medicare supplement products in seconds.
Zachary Bornheimer, lead developer of Best Plan Pro, says his goal is to leverage linguistic and pattern-driven AI to help agents make better decisions.
He said: "We've let our system learn and evolve over the last few years. If there's a new medication or new typo, AI learns from it. We have so much data now that Best Plan Pro 2.0 can infer what medication or condition someone is trying to find and fix typos instantly. It adapts to every carrier's requirements and finds the most appropriate products for clients. If an agent doesn't know something, the system does."
David Paul, Director of Simplified Issue Life at AmeriLife, has been using the software since 2022.
He said: "If you're doing business in the final expense/life Insurance market and you're not using Best Plan Pro, you're making a very big mistake. Best Plan Pro is the most consistent and reliable field underwriting tool our industry has to offer. Stop guessing what the carriers will approve and start knowing."
Insurance Software Automation (ISA) is an industry-leading insurance software development company and a subsidiary of IIP Group. ISA provides a variety of business process automation tools for both agents and carriers that are transforming the industry. Best Plan Pro 2.0 is the latest addition to ISA's suite of agent sales tools. For more information, visit bestplanpro.com/about-2.0 or email press@bestplanpro.com.
Fintech News – The Latest News in Financial Technology.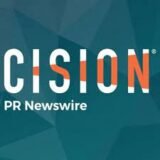 PRNewswire