Today, Integral introduced NFT Accounting; a solution that allows NFT finance teams to easily manage and account for NFT revenue and holdings. The announcement follows Integral's $8.5M round of funding led by Electric Capital announced back in September 2022.
"We created an NFT accounting solution to accelerate finance teams that want to innovate. We worked closely with the accounting teams behind world-class NFT projects like RTFKT (now under Nike), Azuki, SuperRare, and Degenerate Ape Academy, to create a product that helps them grow their business efficiently and with certainty. Recently, we saved Orange Comet, AMC's The Walking Dead NFT creators, an estimated $50,000 per year in cost, and helped them close month-ends 4x faster," said Gui Laliberté, CEO of Integral.
"World-class brands like Nike, Starbucks, Tiffany, Gucci, Porsche, and many more are jumping into NFTs to grow their communities and digital presence. The problem is, NFTs can be a real hurdle for finance and accounting teams. We want to solve the problem so that more people can innovate with confidence in web3."
Integral's new product targets CFOs and accountants who need to manage digital assets such as NFTs. NFT Accounting focuses on efficiency, transparency, and compliance:
Closing month-ends 4x faster
Automation Center: An intuitive way to create rules for revenue categorization across NFT collections, NFT marketplaces, and NFT tokens.
Revenue Recognition: Automated recognition of primary sales (mints) and secondary sales (royalties) income across NFT collections and NFT tokens.
No more spreadsheets: Save hundreds of engineering and accounting hours, annually.
Unlocking real-time visibility into company financials
NFT Inventory: Real-time dashboard to track NFT assets, value, and cost basis.
NFT Navigator: An explorer for NFT activity by marketplace, collection, and token ID
NFT P&L: Real-time view of realized and unrealized gains.
Laying the foundation for proper compliance, easily
Tax Lots: Individually drill-down to get full visibility on how gains/losses are calculated.
Reports: Flexible reporting on all NFT activity, closing positions, returns, and more.
Exporter: Robust record-keeping that can be used in future audits.
Web3 executives who use the platform see Integral NFT Accounting as a must-have:
"I finally have a single source of truth for crypto FP&A, creating better visibility across my organization and saving us tens of hours of time-consuming (and boring) work every month." — Nikhil Gopalani, COO at RTFKT (now under Nike)
"Working with the Integral team has been great for helping us create efficiency and scale. I see Integral as a key piece of the financial technology stack for web3/blockchain companies." — Erik Nakamura, CFO at Orange Comet
"The robust reporting of Integral has given us visibility into our revenue streams including our secondary market royalty revenue. Digital Asset revenue and royalty revenue are critical data for our IP partners. Integral's platform really gave us insight and data into all our revenue streams." — Erik Nakamura, CFO at Orange Comet
"After speaking with web3 executives, it was apparent our solution genuinely aligned with what they needed," says Laliberté, "We're ecstatic to roll this out more widely to help support the web3 accounting ecosystem even more."
Availability
Integral's NFT Accounting is now publicly available for NFT teams. CFOs, accountants, and founders/operators can sign up by visiting https://www.integral.xyz/nft-accounting or by contacting sales [at] integral.xyz
For more such Updates Log on to https://fintecbuzz.com/ Follow us on Google News Fintech News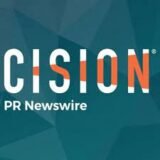 PRNewswire