Pantelis established Elorus, along with his friend George, in 2014. Elorus is an invoicing and time-tracking software that provides impeccable expense and project management paired with insightful business reporting. Prior to founding Elorus, Pantelis had years of experience in the tech industry, being a freelance software engineer. At the same time, he never missed a chance to perform live sessions with his rock band.
1. Tell us about your role in Elorus?
I'm the co-founder and CEO at Elorus. I am a senior software engineer, responsible for the product development of Elorus, ranging from building its features, designing its appearance and keeping the Elorus environment in order. Fintech News
2. Can you tell us about your journey into this market?
The birth of the idea about Elorus was back in 2013. At that time, my business partner and I were working as freelancers. We based our business idea on the fact that there were localized business needs in Greece that had to be addressed. So, we thought of starting our own start-up in order to provide invoicing and billing services to freelancers and small businesses. Elorus came to existence in 2014, operating locally. In the six years that have passed a lot of things have changed. Today, we operate globally, and our software is suitable for companies of any size and industry.
An interesting aspect of our journey is hidden behind the company's very name. Helorus or Elorus (Greek: Ἕλωρος), was an ancient maritime city in the southeast of Sicily where nearby flows, until today, a river by the same name. Several ancient authors have mentioned that the stagnant pools at the mouth of the river were abundant with fish and boosted the region's market. So, my business partner and I thought that Elorus had a nice ring to it and matched perfectly with the application's capabilities we were planning to build.
3. How do you think technology is developing the Finance Sector?
In recent years, technology has been the ultimate booster for anything that has to do with the financial world. The technological advancements that keep on coming have become synonymous with the financial industry. They also gave rise to the Fintech revolution, which in turn has surpassed the traditional methods of financial services and changed the traditional business model. Thanks to technology, companies make data-driven educated decisions to grow and sustain themselves like never before.
Equally, the benefits of data analysis by AI systems, mobile banking, cybersecurity and fraud detection would have never become evident without the existence of modern technology. And since Elorus is also part of the Fintech revolution, our work on invoice, billing and expense management owes everything to technological innovation.
4. How has the introduction of technology benefitted invoicing methods?
Invoicing has been one of the first technologies that were developed in recent decades. The reason why is because exchanging invoices was indispensable to the business world and covered the day to day needs of professionals in any industry. Consequently, the rise of technology gave birth to the second-generation invoicing software, like Elorus.
The next step in the evolution chain is the standardization of a common protocol, universally accepted. Such advancement will result in easier business transactions without any legal and technical barriers.
5. Can you explain in detail about the time tracking feature that Elorus offers?
Having in-depth knowledge of your finances is essential. Especially for the businesses that Elorus addresses, such as digital agencies and freelancers, work productivity is as important as business financial control. For us, time-tracking combines both. When you time-track, you monitor the hours spent on specific projects and tasks. As a result of the tracking process, you get data that you can analyze to improve your work efficiency. At the same time, you can invoice your worked time, with accuracy.
Elorus provides modern professionals with the capability to time-track, monitor their projects and make educated decisions about their business course through a variety of specialized reports.
6. What features of your invoicing software differentiates it in the market?
We believe that there is a gap between traditional invoicing and traditional time-tracking software. Elorus fills that gap and stands as the ideal choice for small businesses, freelancers and agencies. A business owner will only need our software to run and monitor every aspect of their business. Elorus manages to present a complete solution that offers the financial features that time-tracking software lack paired with the employee productivity monitoring functions that are absent in most invoicing software.
7. What advice would you like to give to the Startups?
Of course, founding a start-up requires patience and non-stop hard work. To offer more insightful and less cliché pieces of advice, I will share my point of view on business management based on my personal experience. The "Fail fast, fail often" approach is not the only way to go. You can still progress without risking it all. If you have sufficient capital to build your start-up, think about using it in ways that give better chances at longevity and secures your business future. Money burning is purposeless and will result in a pretty short lifespan. So, my advice is "Always aim at growth. Support it with reasonable financial control and careful business planning."
8. Which Startup technology has grabbed your attention?
The trending technology that has already divided the business world is AI.
Although Artificial Intelligence and machine learning continue to open up opportunities for new startups to arise, many established companies do not believe they can benefit from such technologies, at least until today. In the past few years, there have been several companies that have successfully built their business model based on AI. From our perspective, it will be worth investing in AI, of course, depending on the nature of the business and industry they're in. For example, I can envision Elorus applying machine learning algorithms to provide automated data entry or reporting tools that will streamline everyday business routines.
9. How do you prepare for a Technology-centric world?
For us, the tech-centric world is already here, and we're experiencing its rapid evolution with each passing day. The present and future of technology will be founded on multifunctional and multi-purpose solutions. Elorus, for one, being part of the fintech world, works hard to smoothen the path for all the powerful technological advancements to come. We offer smart and complete solutions by integrating with various project management tools, payment processors and gateways. In this high-tech world, there is no parthenogenesis regarding innovation. Therefore, at Elorus, we try to find unique ways to offer our services in order to seamlessly cover the increasing market needs of today.
10. Can you tell us about your team and how it supports you?
All the members of our team at Elorus form a highly organized and dynamic nucleus. Its small size, aligned working styles, and similar spirits increase communication, promote innovation and create a positive working environment.
11. What are the major developments you are planning, in recent time?
Our vision is to become an all-in-one software solution for professional teams. Marketing agencies, software development teams, consultants, and freelancers in the services industry face common problems. Today Elorus helps them simplify the way they run their everyday business. Our goal is to help these business owners make better business decisions by analyzing their actual data. Elorus' upcoming features for project planning & budgeting will lead to more effective resource scheduling.
12. Which Book are you reading these days?
These days, I'm reading "The future of humanity" by Michio Kaku.
13. We have heard that you have a very joyful work culture, we won't mind having a look at some of the pictures?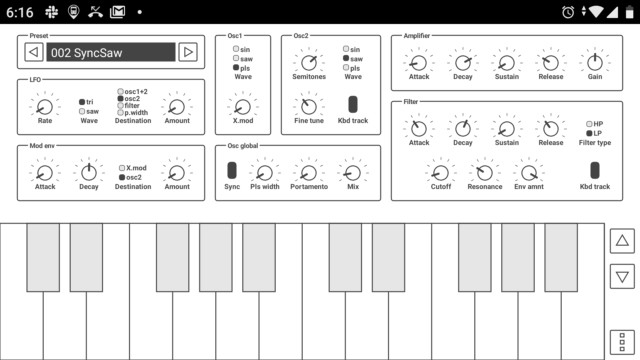 14. Can you give us a glance of the applications you use on your phone?
Currently, I am really into virtual analog synthesizers which are really fun!

FTB News Desk