Later this year, Noel Moran will write himself into the history books when he is unveiled as the European Entrepreneur of the Year for the third year in a row. The CEO kickstarted his career in Financial Services after leaving Saint Patrick's Classical School in Navan, County Meath, Ireland aged 17. He worked with two of the main traditional Irish banks, Permanent TSB and AIB. From there, he enjoyed a rapid ascent within the banking world in the United Kingdom working at Lloyds Bank, Royal Bank of Scotland, Co-Operative Bank and MBNA. Since founding Prepaid Financial Services (PFS) in 2008, Noel has been instrumental in the evolution of the FinTech industry. Within just a few years, he was the CEO of one of the fastest Financial Technology companies in the world to become profitable. PFS has returned profits for 11 consecutive years and has been awarded a list of major accolades for its innovative electronic money solutions. In 2019, the prestigious European Business Awards named PFS the Business of the Year in the UK. Noel's expertise in FinTech, innovation, e-money, banking solutions, e-wallets, physical and virtual prepaid cards, and current accounts in the UK, means he is a regular guest in-studio on TV, radio, newspapers and magazines. Noel is an Official Member of the Forbes Finance Council in the United States and he writes about the international payments industry for Forbes.com.
1. Tell us about your role in Prepaid Financial Services?
My role is to enable our teams in the UK, Ireland and Malta to evolve the FinTech and payments ecosystems across Europe.
2. Can you tell us about your journey into this market?
Our adventure began 12 years ago with a first-order for 5,000 cards. Today, we have issued over 6.65 million cards.
3. How do you think technology is developing the Finance Sector?
Digital enablement is revolutionising the landscape. Even traditional banks hire us to run their FinTech offering because we can ship a product out the door faster than they can plan their next digital move.
4. How has digitalization redefined payment methods?
The paradigm shift is palpable as we race towards a cashless future. The next phase of money is already in your hands and on your wrist with your smartphone and wearable devices.
5. How do you define your Programme Management solution?
In-house A to Z/end-to-end, agile and flexible.
6. How do you differentiate your Multi-Currency card from much popular Forex cards?
It's very simple. We are a first-choice with 18 currencies on one card.
7. What are your predictions about the future of financial payments?
Our talented developers predict that a future with "Biometrics first – PIN second" is fast approaching.
We are excited about the potential that a Biometric-centric world holds.
8. What advice would you like to give to the Startups?
PFS is 95% owned by the staff. The advice is to keep as much control of the company as you can.
9. Which Startup technology has grabbed your attention?
eCOMM Merchant Solutions is doing great things in Europe on the e-commerce side of FinTech.
10. How do you prepare for a Technology-centric world?
It is already here and we are excited about future first to market rollouts in the digital money space.
11. Can you tell us about your team and how it supports you?
It's amazing to work alongside 200 of the smartest minds in FinTech where they make a complex regulated sector plug and play for clients.
12. What are the major developments you are planning, in recent time?
Our acquisition by EML Payments.
13. Which Book are you reading these days?
Smarter, Faster, Better by Charles Duhigg.
14. We have heard that you have a very joyful work culture, we won't mind having a look at some of the pictures?

15. Can you give us a glance of the applications you use on your phone?
Some of the apps are Correos, PCS, 3 Money, Centtrip, Rebellion, Google Pay, Fitbit Pay and Garmin Pay.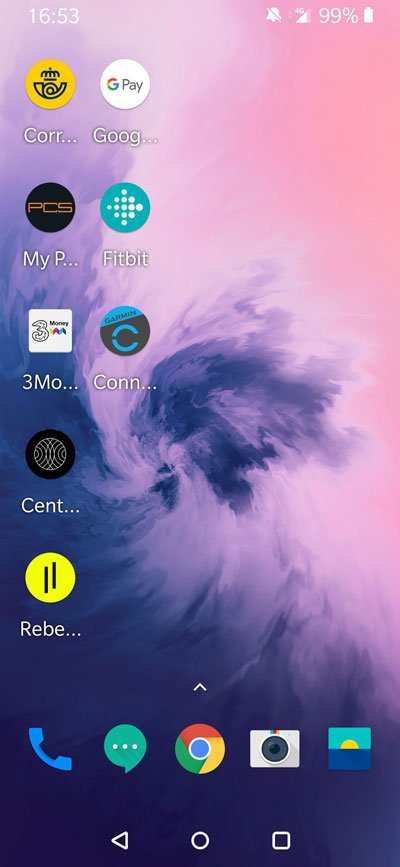 FTB News Desk