Javier Fernandez is the Chief Marketing Officer at Pagantis. Before joining Pagantis he handled Marketing and CRM as a Marketing Manager & CRM Manager at BeRepublic. He was also served as a CRM director at Panda Security. He is a leader with great insights of marketing and CRM.
1. Tell us about your role in Pagantis? Can you tell us about your journey into this market?
I'm the Chief Marketing Officer and also responsible for Merchant Development, which implies taking care of our merchants and helping them grow thanks to our flexible payments solution.
I joined this thrilling sector just three years ago, coming previously from Digital Consultancy firms, tech, and travel ones.
2. How do you think technology is developing the Finance Sector?
Technology has undoubtedly helped narrow the gap between financial entities and society.
Not only has it made it more accessible thanks to online finance solutions or apps, but it has also speeded up processes by removing unnecessary paperwork and steps. This evolution towards digitized and agile processes has led to more transparent models adapted to consumers' lifestyle and real needs, hence increasing interaction between people and financial entities.
3. Why do you think there was a need for an e-commerce customer finance solution?
Financing solutions have traditionally been linked to banks, involving tedious paperwork and relying on limited data to approve or deny a loan request. In this sense, we saw a great opportunity of offering an instant paperless payment solution that was independent of traditional banks and available for any consumer through merchants' e-stores. On top of this, our solution uses data-driven technology to offer a real-time response to any financing request and allows flexible installments.
Traditional lending has become archaic in its function and form, while innovative financing solutions like Pagantis keep succeeding thanks mainly to their simple consumer-centered approach. We have developed a leading business in Spain, where we were pioneers in online consumer credit, and after the strong demand from our international merchants and partners, we have now expanded to Italy, France and soon Portugal.
4. Can you elaborate on how your proprietary platform works?
Pagantis offers omnichannel financing with instant online approval, carried out in real-time through an innovative scoring algorithm. This algorithm analyses the risk of fraud and credit, relying on big data and machine learning techniques, with the aim of ensuring the highest possible acceptance by always controlling the risk of delinquency of each financing.
Pagantis is also one of the few credit companies regulated and supervised by the Bank of Spain, and the only instant credit solution operating in more than one country with the aim of becoming the leaders in Southern Europe.
5. How according to you, the introduction of credit cards will benefit your customers?
We wanted to make sure our finance solution was available to everybody, everywhere – whether it's through e-commerce or instore. With virtual credit cards on the rise, we saw this as an opportunity to reach out to more clients. In this sense, our partnership with Mastercard has helped us materialize our vision and we will soon launch our Mastercard-Pagantis virtual credit card.
6. How has a data-driven approach empowered lending companies and financial professionals?
This gives us more information and background on our clients, hence improving our decision engines thanks to all our historical data + the public information available letting us make decisions in a safe and fast way.
7. What advice would you like to give to the Startups?
Never give up and focus on offering a product or solution that covers an actual need in an innovative way. Closing a round of financing is a complex and long process with many obstacles, but perseverance and drive are always rewarded. Entrepreneurs who fight for their projects end up succeeding.
8. Which Startup technology has grabbed your attention?
I love following closely the startup ecosystem and we have many new great ones being created every morning, really hard to choose one! But specially aligned with all those focused on giving the power, decision and tools to the end-customers by providing collaborative economy solutions, simplifying our daily needs or just making our life more efficient and sustainable.
9. Can you tell us about your team and how it supports you? What are the major developments you are planning, in recent times?
Not just my team but the whole company workers are in the end our most valuable item. I'm happy to work in a highly talented environment, with outstanding profiles all around including data scientists and developers, keys for our successful product.
10. Which Book are you reading these days?
The Art of War 🙂
11. We have heard that you have a very joyful work culture, we won't mind having a look at some of the pictures?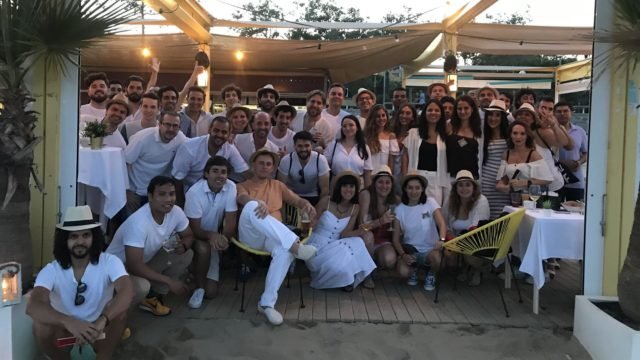 FTB News Desk