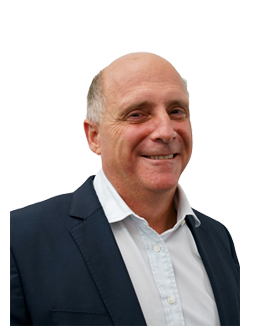 Insightful Technology founder, CEO and CTO, Robert Houghton, is an entrepreneur with more than 30 years' experience in creating large scale and business-critical technology platforms and solutions for IBM and HP across multiple verticals, including the financial services market. Leading the Insightful charge, Rob is the chief architect of the multimedia data recording and analytics platform, Soteria.
1. Tell us about your role at Insightful Technology and how you got there?
I decided to start Insightful Technology in 2014 having worked for nearly 30 years in the technology industry, predominantly designing large scale, business-critical platforms and solutions for companies such as IBM and HP, as well as the UK's first blue light 999 GPS dispatching solution, and also the first MNO (Mobile Network Operator) voice and SMS capture and archiving solution, currently underpinning Truphone's global Mobile Recording product that supports 10 of the top 12 Tier 1 banks.
As Chief Technical Officer, I've been responsible for the initial design and continued development of our Soteria 'Software as a Service' offering, which came as a natural progression of the MNO solution, but which can now compliantly capture any form of electronic human interaction in real-time, store it in one place (either cloud, on-premise or a hybrid of the two), and present all multimedia back in a single global hierarchical view…as well as do some "cool" surveillance monitoring and analysis on the data!
I often think it's quite the departure from the boy working on a farm with no idea what he wanted to do with his life!
2. What made Insightful Technology foresee the power of financial and regulation technology in the compliance sector, and in easing the functioning of several multi dollar industries?
I think the whole world woke up in some way shape or form to the need for more surveillance technology and human accountability as a result of the 2008 Financial Crisis. It gave us a harrowing insight into just how much damage can be done to the economy as a whole, due to the lack of control, compliance and surveillance measures within organisations that should be better regulated, especially but not exclusively within the Financial Services industry.
With the way my mind works anyway, my immediate thoughts on what was overdue and desperately needed was really what subsequently fuelled the progression of our Soteria software: a way of not only centrally storing regulated users' communications across all platforms, as well as all relating activity, be that trades for example, but doing so in a way that was immediately accessible and could not only work from a reactive investigatory position, but also from a proactive monitoring and surveillance stance…basically a single, global, "alertable" view of an organisation's activity in real-time.  To be forewarned is to be forearmed after all.
Perhaps the biggest problem of all was that the issue the Financial Crisis highlighted would never be reined-in sufficiently by merely increasing the number of regulations that penalised banks for non-compliance, nor would it build strong economies from stable, legitimately-run, and successful organisations. Financial services needed (and still need more than ever) a combination of dynamic and scalable technology that ensured all regulatory reporting and risk could be provided without impeding the business, while providing tools that proactively monitor risk pre and post trade.
Looking forward, the future focus is to reduce the cost of meeting regulatory requirements while driving business intelligence for organisational growth and risk mitigation.
3. How do you think global real-time communication enablement and the capturing of that information has impacted the functioning of business models?
Real-time communication is of course key to the mobility and therefore success of pretty much all businesses these days, whether regulated or unregulated. But the exciting part for me, and for organisations who realise what power it gives them, is the real-time capture of all aspects of the business from communications, trades, market data and news in a single view; that is a huge step change! If you can capture in real-time, you can then equally analyse the data for content or behaviour patterns, and gather actionable business intelligence in real-time, that either helps to prevent rogue activity or establish better processes and service, be that internally or customer-facing.
With the right technology, Soteria for example, you can also create real-time alerts to trigger on the real-time captured communications, trades and market data, based upon any given set criteria, while reducing the number of false positives in search results, to find, or be made aware of what you need to be, in an immediate fashion.
Real-time capture is the true enabler for transforming previously reactive approaches to compliance or business monitoring into truly proactive ones, and is what has empowered the growth within the Financial Services industry of First Line of Defence departments, especially within the Tier 1 banks, to combat the personal liability and accountability of non-compliance that is now enforced through the Senior Managers and Certification Regime.
4. How do you think cloud-based solutions are transforming, or can transform, businesses who have previously relied upon on-premise solutions?
Let me start by saying I'm an advocate of "cloud" having designed, built and licenced back to HP their global dynamic cloud infrastructure, and then building our own Tier-4 secure cloud architecture as part of the Soteria solution. Cloud earned a bad reputation following various high-profile data and security breaches, and so for a while transformation to the cloud from a business perspective was considered too risky a move. In reality though, it is entirely down to the way the cloud is built and the levels of security that sit in and around it, irrelevant of whether the cloud is shared or private. For instance, I never thought that 9 of the 10 Tier 1 banks that we look after would optionally choose not to migrate to an on-premise version of the solution after initially being hosted in a private instance of our cloud during setup, however the stringent pen testing, processes and control measures they put us through every quarter more than satisfied them that their data was completely secure and has been for years.
In terms of how cloud-based solutions transform businesses? Given the volume of data that is created on a daily basis, if we just consider regulated parties in a business rather than all employees, cloud is infinitely more scalable, agile and cost-effective. As a case study example, and from a storage perspective alone, one of our Tier 2 banking customers generates around 1 petabyte of data, per data centre (of which they have two), every year. If you then think that all regulated users' data must be kept under the MiFID II regulation for 7 years, even objects created on day 365 of the 7th year must then be retained for 7 years from the time it is captured…that is vast amounts of data that all would needs housing on-premise using physical hardware.
Cloud also enables multi-location deployment of solutions, as well as the shared usability or visibility of it, which from a collaboration perspective is key and can enable financial and operation efficiencies as a result.
5. What are some of the start-ups surrounding the fintech arena that you think are doing really well?
I lose track of what is defined as a "start-up" these days however Yukka Labs has developed some clever technology that uses Augmented Language Intelligence to monitor published financial industry news on thousands of platforms and provide real-time neutral market sentiment analysis and trend shift indicators.
6. According to you what should be the typical tech stack for which CFOs and Chief Compliance Officers must be budgeting for next year?
I wouldn't say there is such a thing as a "typical" stack; it is more to do with strategy, and given every business is like a fingerprint, that little bit different from each other, and also has in many cases variations of incumbent providers and/or IT architecture that is not easily replaced without disruption, there is no one-size-fits-all approach. Depending on where the organisation is as a business, in terms of current IT structure and also growth plans, this will determine what the technology strategy should be.
In the regulated communications and trade surveillance space for example, most organisations we meet, whether banks or hedge funds, are running a dual strategy, the first part being the short-term need to plug specific holes in their architecture to at least show they are compliant where they need to be. The second part of their strategy is how they create a 5-year plan with the purpose of transforming how the business operates, including transformation to the cloud, and also integrating all of the data into one place, without disrupting their established infrastructure.
7. Before the launch of Soteria, what hinderances do you think a middleware solution caused to the regulatory process?
While middleware is seen to solve interconnectivity issues between multiple disparate systems, it also creates challenges by existing in that manner, as it gives businesses just enough of a solution to patch together disparate technologies in the short-term, but it doesn't encourage them to look at the longer-term impacts on technical development, scalability and business efficiency or agility.
Very simply, the more layers there are to a technical stack, the more complex any change requirements become, and the more integration time is required between platforms. From both a financial and operational efficiency perspective, middleware means additional resource spend, however it equally prevents accurate timely reporting and activity monitoring which SaaS solutions like Soteria can provide, as data has to be batch-filed to the middleware layer and cannot capture communications or activity in real-time, nor present the captured data to the organisation in real-time either. The risk of not being able to react to business requirements in an agile way, means that hopes of having a truly proactive approach to regulatory requests or front-line surveillance are destined for the waste bin.
8. Why is normalising of business communications so important in today's tech industrial landscape?
It isn't just about normalising communications alone, it's also about normalising all end user data, on any system, including the likes of CRM platforms and associating it to that specific individual. When we talk about normalisation of data, we are fundamentally talking about creating common tags for all types of electronic objects that can then be applied across disparate systems. By doing this, you can basically create a single global view of your business's entire activity, including communications and trading.  The game-changing part of normalisation is that you can use this created single, global view to immediately search across all content, attachments, and metadata, irrelevant of the data type or location, for further analysis.
If content is made fully searchable, surveillance tools that are preferably part of the same software solution like Soteria, and not additional middleware, can then not only historically filter through these datasets rapidly, but they can also proactively monitor and alert upon new data that is created, as it is captured, for vocabulary or behaviour that is deemed suspicious or outside of healthy parameters. Simply put, you can naturally establish pre-emptive as well as post-event compliance measures.
9. Can you tell us what book you are reading currently?
I'm actually reading two at the moment, when I switch off from coding! Both are fiction and the first is called 'An officer and a Spy' by Robert Harris, which is a very interesting portrayal of the relationship between Germany and France before the First World War. The second is by Graham Hancock called 'Heavens Mirror' which looks at an alternative view of the history of Man.
10. Do you have any tips for CFOs and Chief Compliance Officers to adjust to the rapidly growing tech arena?
As we've touched upon already, one of the challenges for most banks from a traditional perspective is that they have multiple disparate systems, and so as new technology (and even perhaps entities) have been acquired over time, those systems rarely talk to each other and there are always considerable levels of complexity involved in integrating them. To try and mitigate the risk, and also the exaggerating costs, look for scalable platforms that can be delivered in an agile fashion, and are modular in terms of the components you take, as these are the best to invest in.
If you try and procure something that is a "big bang" or "big ticket", by the time you have implemented it, the landscape has already changed quite dramatically, and this is why traditional banks are struggling against the likes of digital innovators who are starting with 'greenfields' and greenfield systems.
It's really about having a broader understanding that there are systems out there which can cover all the systems that CFOs and CCOs have to monitor, and which can do it in real-time, as opposed to being blinkered and looking at the traditional "band aid" fixes for electronic or voice interactions, because they don't believe there are solutions out there ready to solve the burdens. There are.
11. There is a lot of talk going on about technology reshaping the roles of CFOs and Chief Compliance Officers. How far do you justify this statement?
I believe technology absolutely has the ability to reshape the roles of CFOs and CCOs, but by assisting them with the burden of responsibility and decision-making that they have on their shoulders, and not by replacing them. I should say here that, while there will always be an element of risk when relying upon "the human touch" in decision-making, I believe it is vital in every organisation, as people can interpret aspects of the business that technology can't, such as the psychological and emotional impacts, as well as the technical statistics.
Fundamentally, the ability for all board members to be able to monitor the consequences of on-the-day decisions that they've made, across the entire organisation, together with accurate and targeted information relating to specific people or processes, can essentially reshape how a business operates. Those with the most agile technology solutions and operations, to provide the most accurate information and equally the most efficient way of subsequently applying decisions or changes, will be the businesses that are the most successful.

FTB News Desk