The INX Digital Company, Inc. (NEO: INXD) (INXATS: INX) (OTCQB: INXDF) ("INX"), a broker-dealer and inter-dealer broker, has announced today plans to fully integrate the Avalanche Blockchain with INX.One the world's first and only fully-regulated, end-to-end platform for listing and trading both SEC-registered security tokens and cryptocurrencies. The Avalanche integration, which is planned to be completed this quarter, is another milestone in the shared vision to lead the world in bringing and accessing real world assets on chain.
"As INX continues to grow its global issuer and investor community, expanding access to multiple best-in-class blockchains is essential," said Shy Datika, founder & CEO of INX. "Avalanche is well-positioned among leading blockchain providers, which enables even greater choice for our diverse line up of security token issuers using the INX.One platform."
The INX.One platform is a true Token-as-a-Service (TaaS) platform designed for capital raise purposes. The end-to-end hub streamlines the issuance process by providing everything needed to quickly and easily issue a digital security token to raise capital. INX.One is a multi-blockchain ecosystem that ensures greater choice and exceptional user experience – all on a regulated and fully-licensed platform.
"INX.One's forthcoming launch on Avalanche marks yet another step forward in Ava Labs' mission to digitize the world's assets," said Morgan Krupetsky, Director of Business Development for Institutions at Ava Labs. "The tokenization platform will unlock even greater possibilities for issuers raising capital and wider access to investment opportunities and liquidity for investors."
Avalanche launched in September 2020, ushering in a new era for blockchains with near-instant transaction finality. Today, Avalanche supports 500+ dApps and secures billions of dollars in value, all while having minimal climate impact. Avalanche also supports Subnets – custom, app-specific blockchains allowing the network to scale infinitely. Ava Labs, the primary software developer of Avalanche, shares a goal with INX to digitize real world assets.
INX's mission is to increase access for U.S. and international investors to the growing opportunities in the digital economy. Its recently-launched INX.One platform sets a global standard for effectively achieving democratization in financial markets, while simultaneously providing the necessary regulatory guardrails through close collaboration with U.S. and global regulators.
In 2021, INX became the first SEC-registered digital security IPO – closing with $83.6 million in gross proceeds from over 7,300 retail and institutional investors. 92.9 million INX Tokens were sold in the IPO. INX continues to lead the industry in providing novel trading and capital raising financial instruments to enterprises and companies worldwide.
For more information about INX, visit https://www.inx.co/
For more such Updates Log on to https://fintecbuzz.com/ Follow us on Google News Fintech News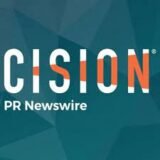 PRNewswire