James Ruotolo has joined Grant Thornton Public Sector LLC as a Fraud Risk senior manager. In this role, he will help build the firm's Fraud and Financial Crimes practice capabilities.
"James brings an exceptional depth of knowledge in fraud risk and advanced analytics to prevent and detect fraud," said Linda Miller, principal and Fraud and Financial Crimes practice leader at Grant Thornton Public Sector. "His years of experience and deep business acumen make him an ideal addition to the firm's Fraud and Financial Crimes team."
Ruotolo brings more than 20 years of experience in helping public- and private-sector organizations build effective antifraud and financial crimes programs using advanced analytics. He has extensive experience developing and managing fraud detection and regulatory compliance solutions across all major industries – and specializes in artificial intelligence-driven fraud, regulatory compliance and security analytics.
"With Grant Thornton's wealth of experience in auditing, forensics and risk management, the firm is uniquely suited to help organizations address their fraud risk challenges," added Ruotolo. "I'm excited to join a team that understands the value of addressing fraud risk across the entire business spectrum."
Prior to joining Grant Thornton Public Sector, Ruotolo served as senior director of Product Management and Product Marketing in the Fraud and Security Intelligence division at SAS. He managed a portfolio of products for fraud detection, AML compliance, intelligence management and cybersecurity in several industries, including banking, insurance, government and healthcare. Before that, Ruotolo held several leadership roles in investigation and intelligence operations at a large U.S. insurance and financial service company.
Ruotolo is a certified fraud examiner and serves on the board of directors for the non-profit Identity Theft Resource Center. He holds two patents for fraud detection models and is a frequent author and speaker on fraud analytics technology. Ruotolo received a master's degree in economic crime management and a bachelor's degree in criminal justice from Utica College.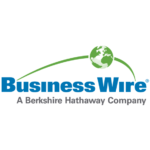 BusinessWire