Keeta, a new global payments platform offering instant and secure cross-border monetary transactions, today announced its official launch with $17 million in funding from investors, including Eric Schmidt and Steel Perlot Management, LLC.
Powered by a highly scalable proprietary ledger technology, capable of processing more than 50 million transactions per second, and a network of interconnected real-time payment rails, Keeta's platform dramatically reduces the time and fees typically associated with international money transfers. Whereas current cross-border payments can cost upwards of five percent of the amount transferred and take nearly a week to process, Keeta empowers customers to send these payments instantly at a fraction of the price.
"We want to make international payments as easy as Venmo," said Ty Schenk, CEO and Founder of Keeta. "I'm really proud of the technology our team has built. Keeta connects places like São Paolo and New York with more convenient, safe, and secure payments while adhering to the highest regulatory standards."
"Keeta's technology is orders of magnitude more scalable and efficient than existing solutions," said Eric Schmidt, investor and former CEO of Google. "I'm thrilled to support Ty and his team in their mission to modernize global payments."
By accessing the Keeta Platform via easy-to-use APIs or custom integrations, fintech companies and financial institutions can improve customer experiences by reducing the costs and delays associated with funding customer accounts and delivering payments. In addition to its business tools, Keeta is launching a consumer-facing mobile app, allowing instant transfers between friends and family worldwide.
Keeta is initially available by invitation in the U.S., Canada, Mexico, Brazil, the United Kingdom, and the European Union.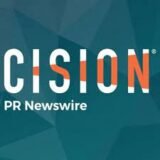 PRNewswire