Meanwhile, the first and only life insurer entirely denominated in a cryptocurrency, has announced ~$19 million in financing across two seed rounds, the first co-led by Sam Altman, CEO of OpenAI, and Lachy Groom, previous head of Stripe issuing, and with Gradient Ventures (Google) in the top spot during the second round. The funding allows Meanwhile to be licensed and regulated as an life insurance company by the Bermuda Monetary Authority, a leading global insurance regulator, as well as hire to its initial team and launch its first product – Bitcoin (BTC)-denominated whole life insurance.
Other notable backers in insurance and crypto venture capital include Muoro Capital (Santander), MS&AD Insurance Group's venture arm, and Hudson Structured Capital Management, a leading re/insurance investor. Additional angel investors include Parker Conrad, Dylan Field, Nick Schrock, 6th Man Ventures, Sam Blond of Founders Fund, Lauren Kolodny of Acrew, and Marc Bhavaga of General Catalyst, among others.
"As one of the few innovations in money in the last century, Bitcoin is on track to become a global store of value and functional currency," said Zac Townsend, Co-Founder and CEO of Meanwhile, who has been building projects at the intersection of tech, finance, and public policy for more than a decade. "When you combine that with artificial intelligence, we see the potential to build a full-stack life insurance company with the aim to reach over a billion people globally. To start, it makes perfect sense for long-term holders of BTC to invest in life insurance denominated in that asset and to enable a percentage of their BTC holdings to become active."
By harnessing the power of AI and operating entirely in digital assets, Meanwhile brings a frictionless offering to one of the oldest financial products in the world, life insurance. Traditional insurance companies engage in tedious and time-consuming manual processes and reviews, with a typical policy taking weeks to be underwritten. Utilizing AI-powered underwriting, claims, and operations, Max Gasner, CTO and co-founder, and this team are building a highly-efficient end-to-end insurance system reducing manual labor and promoting transparency.
"Meanwhile is sitting at the confluence of the AI and digital assets transformation," said Anna Patterson, Managing Partner at Gradient Ventures. "The team has an opportunity to change how consumers use digital money and set a new standard for tech-enabled life insurance providers. We're excited to support Zac and Max on their mission."
"The insurance sector is often regarded as inefficient and adverse to new technologies, and frankly, that is true in many cases," said Jon Soberg, Managing Partner of MS&AD Ventures. "Meanwhile flips this perception on its head, uniting both blockchain and AI to create a truly one-of-a-kind, dynamic life insurance program. We are delighted to participate in this funding round and look forward to seeing the unique financial products Meanwhile will unveil."
Key benefits of Meanwhile life insurance policies include:
A thoughtful approach to generational wealth transfer. Pass wealth to the next generation without passing on a huge tax burden by locking in today's tax basis.
A policy with guaranteed value. With guaranteed growth, a guaranteed death benefit, and guaranteed surrender value, Meanwhile can be part of a diversified portfolio of investments for long-term planning and succession.
Access the value of your policy whenever you need. Tap into the policy's liquidity with tax-free, low-interest loans and tax-free partial withdrawals.
Following its initial launch, Meanwhile plans to build a full suite of cryptocurrency-denominated financial products, such as a BTC-denominated private credit fund and BTC-denominated term life insurance and accidental death coverage.
Fintech News – The Latest News in Financial Technology.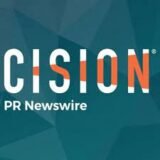 BusinessWire