Kin Insurance, the insurance technology company reinventing home insurance for catastrophe-prone areas, is proud to announce two growth milestones since launching in Chicago four years ago: Kin's Head of People Allison O'Brien was named as a notable leader in human resources (HR) by Crain's Chicago Business and Kin was recently named one of 50 best small companies to work for in Chicago.
"Kin has always been a workplace that values an inclusive environment, so our team members feel supported to do their best work. We encourage transparency, respect for talent, and enthusiasm from the top down. Allison is a huge part of making that happen, and we congratulate her and her team on this honor," said Sean Harper, CEO and co-founder of Kin. "Kin's inclusion on Built In's 'Best Places to Work' list is also a testament to the successful programs that Allison and her team have built."
"My team and I focus on the basics: truly understanding our roles, highlighting our culture, and being transparent with our candidates on what they can expect by joining Kin. We hope when people hear of the exciting work happening and how we value our people, they want to learn a bit more. Finding the talent isn't difficult; it's what we do after to engage with someone that is critical," said O'Brien.
Crain's 2020 Notable Leaders in HR represents an impressive cross section of the Chicago-area business community featuring top executives tasked with recruiting talent during a buoyant economy and keeping the workforce happy. The 58 HR specialists featured in Crain's list are finding innovative solutions to this challenge. The complete list is published in the February 3rd edition of Crain's Chicago Business and can be found online at ChicagoBusiness.com.
"At Kin, we empower employees to help solve the company's challenges. We support internal growth through training, job expansion, and promotion, and we provide comprehensive benefit packages that are subsidized by Kin. Leadership is extremely transparent on the business and where we are going, and most importantly, we have fun," added O'Brien.
Built In's "Best Places to Work" list rates companies based on their employer benefits and employee-submitted data. Rank is determined by combining a company's score in categories like: Health & Wellness, Financial Planning & Stability, Flexible Work Environment, Diversity & Culture, Professional & Social Impact, and Perks & Discounts.
"These categories inform Kin's hiring practices and internal HR programs. Kin is proud to be recognized by both Crain's Chicago Business and Built In Chicago for one of the things we do best – treating our employees and customers like family," concluded Harper.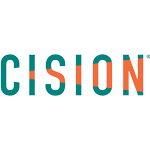 PRNewswire