With financial institutions increasingly seeking to enhance their data strategies in today's digital environment, KlariVis has become the data and analytics partner of choice for an additional ten banks nationwide. These banks vary in size, core systems and tech stacks, highlighting the versatility and appeal of the KlariVis platform.
KlariVis is community banking's secret weapon in their continuing pursuit to compete with larger, national institutions. The company empowers financial institutions by providing self-service access to interactive data dashboards, allowing the entire organization to quickly interpret and act upon high-value data that is important to serve customers, drive profitability and improve productivity. With a comprehensive and intuitive platform built by former bank leaders, KlariVis has experienced 224% client growth within the last 12 months and continues to partner with financial institutions at a record pace.
The newest banks to select KlariVis as their data partner include:
Crest Savings Bank in New Jersey with $585M in assets
Endeavor Bank in California with $515M in assets
First Liberty Bank in Texas with $465M in assets
Hometown Bank in Ohio with $275M in assets
Legend Bank in Texas with $985M in assets
North Dallas Bank & Trust, Co. in Texas with $1.7B in assets
Opportunity Bank in Montana with $2B in assets
Peoples Security Bank and Trust Company in Pennsylvania with $3.7B in assets
The First National Bank in Amboy in Illinois with $260M in assets
Virginia Community Capital in Virginia with $270M in assets
These ten banks will use the actionable data served up by KlariVis to drive their institutions forward with purpose.
Over the years, Crest Savings Bank has developed its products and services to meet the ever-evolving needs of its community, offering personal and business accounts. The bank has been recognized as one of the first community banks in New Jersey to implement forward-thinking services.
Based in San Diego, commercial business-focused Endeavor Bank seeks to build relationships with their customers to help business owners grow, identify opportunities, and tackle challenges and risks.
According to Dan Yates, CEO of Endeavor Bank, "KlariVis allows us to quickly aggregate and visualize our data, which until now has been siloed in various software programs. We now have access to our data in one place and can work with our data with ease, enabling us to make far better decisions. We can now leverage our data using KlariVis to increase revenues, improve client loyalty and engagement, and become more efficient, thus potentially lowering future operating expenses. We can also provide our board, shareholders and management team with improved dashboard reports to better illustrate the stories our data is revealing to us."
Since 1913, First Liberty Bank has provided a full array of banking services to citizens and businesses throughout Texas, focusing on unsurpassed personal service, strong financial management and access to the latest technological resources.
With over 120 years in business, Hometown Bank has evolved alongside its community. Despite strong growth, the bank maintains its personal touch with a solid commitment to the communities it serves across Ohio and a unique brand of friendly personal service.
Founded in 1890, Texas-based Legend Bank remains committed to serving its people and enriching the lives of stakeholders by providing legendary financial services and resources.
At North Dallas Bank & Trust, Co. (NDBT), engaging with its customers and communities through personalized service is essential. The bank prioritizes returning a fair and reasonable profit to its shareholders, acting with dignity, honor and respect, and providing an environment in which each employee can excel.
Opportunity Bank of Montana offers customers a full range of banking, lending, agricultural and digital banking services committed to providing strong financial futures for Montanans.
Established in 1905 in Scranton, Pennsylvania, Peoples Security Bank & Trust Company strives to exceed customers' expectations while helping them achieve their financial goals.
Chartered in 1934 with roots dating back to 1867, The First National Bank in Amboy has maintained a financially sound bank, earning adequate returns for stockholders while providing for its employees and giving back to its communities in Illinois.
Founded in 2006, Virginia Community Capital (VCC) aims to be the first choice for innovative capital and collaborative leadership promoting vibrant local communities and enhancing quality of life. A Community Development Financial Institution (CDFI), VCC's mission is to create jobs and promote an enhanced quality of life for Virginians.
KlariVis continues to be selected by innovative, forward-thinking community banks across the nation as they reimagine the execution of their bank vision and values in today's data-centric financial industry.
"By leveraging a comprehensive data analytics strategy, community banks can transform in measurable and unparalleled ways," said Kim Snyder, CEO and Founder of KlariVis. "Our team is thrilled to work alongside these latest community banks in their efforts to continue to do what they do best – support the people, businesses and communities that they serve."
Fintech News – The Latest News in Financial Technology.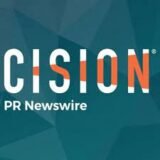 BusinessWire