Bloomberg announced that Lannebo Fonder AB, an independent Nordic investment manager of 19 funds, has adopted Bloomberg Buy-Side Solutions offerings, including Bloomberg AIM, a leading order and investment management solution, and PORT Enterprise, Bloomberg's advanced portfolio and risk analytics solution.
Lannebo Fonder AB will utilize Bloomberg AIM to streamline and future proof its order management operations as it scales and completes a refresh of its operating model design. PORT Enterprise delivers industry-leading risk and attribution models, as well as detailed portfolio analytics. With an integrated portfolio and order management system, Lannebo Fonder AB can better manage its portfolios across the investment lifecycle. PORT Enterprise also offers centrally administered batch reporting capabilities.
"We're heavily focused on future-proofing our tech stack and systems architecture at Lannebo Fonder AB," said Jessica Malmfors, Chief Executive Officer, Lannebo Fonder AB. "Adopting the robust Bloomberg Buy-Side Solutions set enables us to further integrate and automate our portfolio analytics and order management operations, while continuing to best serve our clients and grow our business."
"Bloomberg is proud to provide clients like Lannebo Fonder AB with solutions that enable efficiency and connectivity across the investment lifecycle," said Raquel Alves, Global Head of Buy-Side OMS, Bloomberg. "We're looking forward to continuing to grow our relationship and provide reliable and integrated solutions, powered by the quality of data and analytics that is synonymous with Bloomberg."
Bloomberg Buy-Side Solutions delivers front-to-back technology workflows for the investment lifecycle through a suite of integrated offerings. Bloomberg AIM is a leading order and investment management solution with multi-asset decision support and portfolio management, order management, trade compliance and post-trade workflows. Bloomberg AIM is used by nearly 15,000 professionals at over 900 client firms globally to manage more than $22 trillion in assets. PORT and PORT Enterprise provide portfolio and risk analytics with advanced risk and return attribution models across 15,000 firms globally empowering clients to gain deeper insights into portfolios. Together, these solutions manage integrated workflows of more than 200 shared clients, including over 100 of the world's top asset managers by AUM. For more information, visit Bloomberg Buy-Side Solutions.
Fintech News – The Latest News in Financial Technology.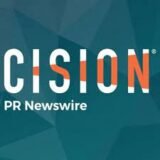 PRNewswire