Verosint, a leader in digital account fraud prevention, and ID Dataweb, an innovator in establishing digital trust, today announced the industry's first Adaptive Identity Proofing solution, enabling online businesses to optimize the balance of strong security controls with customer experience. Using risk signals detected at the point of login, the solution uses configurable rules to grant recognized customers a low-friction transaction path, while challenging suspicious users with customizable identity proofing workflows.
As more high-risk transactions move online, balancing trust and the user experience has become a critical business issue. Requiring users to prove their identities repeatedly is inefficient and costly, and it increases consumer frustration, ultimately leading to abandonment. With Adaptive Identity Proofing, users are only required to perform identity proofing when risk signals indicate the potential for account fraud. By basing identity proofing on detected risk, the Verosint and ID Dataweb solution makes it practical and affordable for more businesses to use identity proofing to fight account fraud since the impact on legitimate customers is minimal.
"Consumers expect fast, convenient access to online goods and services, but they don't like overbearing security challenges or unnecessary delays in going about their business," said Travis Favaron, VP of product at Verosint. "Online businesses need a better way to address compliance and risk management concerns while also delivering the right balance of a positive customer experience with strong security controls. With Adaptive Identity Proofing, they can invoke document-based or knowledge-based proofing only when the detected risk is high. This approach provides an innovative way to dynamically raise the friction high enough to stop account takeovers and fake registrations."
Using Verosint's patent-pending SignalPrintTM technology, the Adaptive Identity Proofing solution provides the unique capability to generate verified SignalPrints for each user that has successfully completed the identity proofing process. These prints are stored and compared to new user logins, allowing the solution to detect when a returning user no longer resembles their original, verified SignalPrint, indicating a potential risk.
"Adaptive identity proofing is all about verifying that your users are who they say they are – both upfront and on an ongoing basis," says Matt Cochran, VP of product for ID Dataweb. "One of the most compelling features of our integrated solution is 'verified SignalPrints,' which increases the life of the proofing event. Verified SignalPrints provide an organization the assurance and trust that they are dealing with a legitimate customer, eliminating the need for proofing each time a customer returns to the website."
Fintech News – The Latest News in Financial Technology.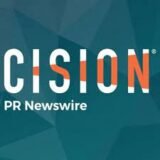 BusinessWire