Lantern Limited, a pioneering private equity data platform and technology provider, has appointed its first Chief Revenue Officer, Tony Poulson. The appointment marks an important milestone in Lantern's journey and affirms its commitment to making private equity data more accessible and insightful for fund managers.
Based in London, Tony is responsible for overseeing and driving Lantern's 'Go-To-Market' strategy, operations and initiatives. He leads the business development and marketing teams, while collaborating closely with product and client success to ensure product-market fit and achieve ambitious growth targets. Reporting to Lantern CEO and Founder, Edward Moore, Tony will play a crucial role in shaping the Company's revenue strategy, driving market expansion, and ensuring the business' long-term profitability.
"We are delighted to welcome Tony to the team as our Chief Revenue Officer," said Edward Moore, Founder and CEO at Lantern. "He brings a wealth of industry experience, deep domain knowledge and a comprehensive understanding of the intricacies of private equity software development to the role. Tony's operational expertise and experience of the GP and LP landscapes will be a real asset as we further the reach of our pioneering technology to help more managers tap into the power of data and open up new sources of revenue across their portfolios."
Tony brings over 30 years of fintech industry experience, with over 20 years in the private equity software space. Most recently, Tony ran Broadridge's nascent private equity blockchain business. Previously, he served as Director of Operations for Europe at Allvue Systems (formerly AltaReturn), where he led the company's expansion in EMEA. Before AltaReturn, Tony was part of the original management team that brought eFront (now part of BlackRock) – the technology solution for alternative investment management – to market. There, he was instrumental in establishing operations in the UK, Channel Islands and North America.
Commenting on his appointment, Tony said:
"Lantern has not just made waves in the market but has set a new standard with its intuitive platform and product suite. I'm thrilled to join Lantern at a pivotal moment in its journey and a point of inflexion for an increasingly data-driven market. The rapid growth of private equity comes with a staggering amount of data to manage. GPs are looking for new and innovative ways to enhance their performance, whilst investors are demanding greater transparency and actionable insights."
Fintech News – The Latest News in Financial Technology.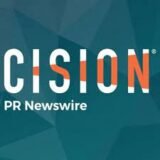 BusinessWire