True Digital Group, provider of the industry's first digital innovation and collaboration network that supports bankers in their discovery, influence, and use of technology through collaboration, announced Rilla Delorier has joined the organization as a Strategic Advisor. The company also formed a Banker Advisory Board with key executives from several of the top financial institutions including Synovus, Old National Bank, First Horizon, and BankUnited, among others from across the United States.
Delorier will advise True Digital as it expands the business with new opportunities for collaboration with a focus on helping financial institutions build and monetize in-house innovation as well as advising on the overall growth and focus of the network. She is an independent corporate director and executive leader with more than 30 years of industry experience in many facets. She currently serves on the boards of Atlantic Union Bankshares (NYSE: AUB), Coastal Financial Corporation (NASDAQ: CCB), WisdomTree (NYSE: WT) and Nymbus. She has repeatedly been recognized as one of American Banker's 25 Most Powerful Women in Banking.
Rilla said, "As someone who loves this industry, the network and platform of True Digital is uniquely powerful in its approach to foster innovation through collaboration between bankers. Their mission to promote bankers supporting one another personally resonated with me and compelled me to lean in and support them as they help all who work in this industry."
"We are honored to welcome someone with the passion, love, and deep banking and technology experience Rilla brings to the network," said Patrick Sells, True Digital. "She brings a wealth of industry knowledge that we are confident will benefit all on the network, especially bankers looking to continue building and monetizing their own innovation."
True Digital has announced its first Banker Advisory Board in order to best understand and serve the needs of bankers across the network. Executives from several of the top financial institutions include Julio Jogaib, CIO BankUnited, Tammy LoCascio, COO of First Horizon, and Zack Bishop, COO, Synovus Bank amongst others.
Sells said, "The True Digital Banker Advisory Board members are very deliberately selected for their industry experience and proven commitment to be leaders in the industry who give back to others. We are so grateful to be surrounded with proven thought leaders and bankers."
Fintech News – The Latest News in Financial Technology.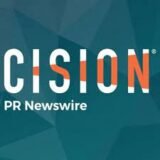 BusinessWire