Integrity Marketing Group, LLC, a leading distributor of life and health insurance, and provider of wealth management and retirement planning solutions, announced Tess Grace will become President of Integrity's life insurance division called Integrity Life. With more than 30 years of extensive industry experience, Grace will oversee Integrity's robust and expanding life insurance efforts and will work closely with Integrity's industry-leading partners and members of the executive leadership team to continue to accelerate Integrity's growth in the life insurance and long-term care markets.
"With Tess Grace at the helm of Integrity Life, we have a leader dedicated to accelerating our transformative growth who will magnify opportunities for all of us to serve consumers in more holistic ways," shared Bryan W. Adams, Co-Founder and CEO of Integrity. "Integrity is committed to bringing on the best and brightest leaders in our industry, and Tess is the perfect leader at the perfect time. She recognizes the vision of what we are building and is united in our dedication to revolutionize the industry. Tess has consistently exemplified the qualities of a servant leader in every step of her career and is top-tier in everything she does. It is a great honor to welcome Tess to the Integrity family — I can't wait to see the impact for good she will have on not only our organization and our partners, but on the lives of the millions of Americans we serve through our important life insurance and long-term care products!"
For over 15 years, Grace has been a well-respected and trusted leader at Mutual of Omaha, most recently serving as Senior Vice President of Brokerage Sales. In this role, she was responsible for managing all life, long-term care and annuity products as well as building and maintaining brokerage relationships. She successfully led a broad and diverse team in developing and executing strategies to increase sales, improve producer experiences and strengthen business operations. Grace was instrumental in significantly expanding their life sales, with growth of more than 500% since being appointed in her latest role. Additionally, she oversaw strategy and implementation of 2023 campaigns forecasted to bring in more than $900 million in life, health and annuity product sales. As a recognized leader in the industry, Grace has exhibited exceptional acumen supported by proven expertise and an unfailing determination to succeed. She brings to Integrity a wealth of experience and a reputation for excellence that will prove invaluable as her leadership supports and expands the crucial vision and mission of Integrity Life.
"One of the aspects of Integrity that impressed me most was seeing their culture so deeply rooted in their impact-driven mission — it's a team of employees and partners truly committed to working tirelessly together to achieve something so much bigger than anyone could accomplish on their own," explained Tess Grace, President of Integrity Life. "It's exciting to be part of such a once-in-a-lifetime opportunity to innovate an industry I've come to respect and value tremendously. I've been able to observe the vision of what Integrity is building and how they consistently put that vision into action. It's an honor to join Integrity's team of leaders in their commitment to innovating our industry, making it more holistic for consumers, more efficient and streamlined for our agents, and more beneficial for our carriers."
As President of Integrity Life, Tess Grace will be responsible for leading Integrity's life insurance division. Additionally, she will play a key role in managing relationships between Integrity's distribution and carrier partners. Grace will utilize her deep-rooted expertise to design and implement strategies that advance Integrity's mission to help all Americans prepare for the good days ahead.
"Tess is nationally recognized as an influential leader — by joining Integrity, she will have an incredible impact on driving our mission forward," said Tom Dempsey, Integrity's Chief Distribution Officer. "With decades of experience, she has already forged strong relationships with many of our key partners, which will only be fortified in this new role. This is truly a historic day for all of us at Integrity. We are gaining a leader with unshakeable commitment to Integrity's vision of creating a holistic life, health and wealth experience, and she will be a powerful force in building and shaping our transformative future."
Fintech News – The Latest News in Financial Technology.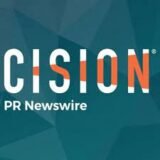 PRNewswire