LaSalle St., a family of wealth management firms encompassing independent broker-dealer and registered investment adviser (RIA) platforms,  outlined the concierge support program it provides through its Technology Learning Center for affiliated advisors.
The LaSalle St. Technology Learning Center, the firm's comprehensive set of learning resources, has helped advisors integrate best-in-class technology, industry-leading practices and engage in peer-to-peer exchange. The value-add offering from the firm consists of live webinars, recorded videos, written documentation and a LaSalle St. podcast. It is designed to help its affiliated representatives and advisors evaluate and optimize their practices' technology platforms.
Over the past year, LaSalle St. advisors provided critical feedback about the Technology Learning Center that enabled the firm to continue to build on a program that addressed the specific needs of its advisor network. During the past 12 months, the firm refined its specific approach to this service, hiring technology experts and expanding the self-help section of the Center.
Mark Contey, LaSalle St.'s Senior Vice President, Business Development, said, "After launching our Technology Learning Center, we found that while many of our advisors were completely fine to use this tool to apply new technologies to their practices, others felt that they needed a bit more support to make the right choice. With their help, we developed a hands-on resource they can use to fully optimize their practices through the application of technology that best fits their needs."
LaSalle St. has seen strong growth this year, due in large part to its commitment to supporting its advisors and attractive equity ownership opportunities for qualified advisors.
"LaSalle St. aims to provide best-in-class and solutions for our advisors, without getting in the way of their entrepreneur approach to the business," concluded Contey. "This level of service fits perfectly within our high-touch yet-out-of-the-way business model."
Fintech News – The Latest News in Financial Technology.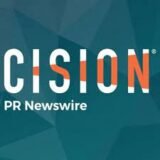 PRNewswire