Steward Partners Global Advisory, LLC, an employee-owned, full-service independent partnership, welcomes Latimer Wealth Management, based in Winter Park, FL, formerly known as The Latimer Group at Merrill Lynch. The team comprises Partner, Managing Director, Wealth Manager Theodore (Ted) Latimer, CRPC®, and Denise E. Hoffman, Senior Registered Client Administrative Manager, and manages approximately $175 million in client assets.
The Winter Park office marks Steward Partners' second location in Florida, already having a strong presence in Clearwater, with plans for further expansion in the state.
"We have tremendous growth plans in Florida, and doing so with a veteran, high-quality advisor like Ted exemplifies our partnership's core values – a commitment to fostering a culture of excellence and conducting business with integrity," explained Jeffrey Gonyo, Managing Director, Senior Divisional President, Southeast at Steward Partners. "Ted has an exceptional wealth management practice. We're thrilled for him to have the ability to grow with our partnership and for the additional tools and benefits he will be able to bring to his clients."
Latimer Wealth Management specializes in working with high-net-worth individuals, families, and business owners to achieve their goals through customized solutions including trust and estate planning services, risk management solutions, wealth management and retirement planning, business planning solutions, and more.
"After conducting thorough due diligence, what attracted me to Steward Partners was the collaborative and inclusive culture of partnership, where everyone is a shareholder and sings from the same sheet of music," shared Ted Latimer, CRPC®, Partner, Managing Director, Wealth Manager, Latimer Wealth Management. "Through Steward Partners' open architecture platform, the wide array of investment and planning options that are now available to our team allows us to customize even more solutions for our clients and plan for their successful futures."
Previously a Senior Vice President, and Senior Financial Advisor with Merrill Lynch, Ted Latimer worked with Merrill since 2002 in Central Florida, specifically in Orlando and Winter Park. With over three decades of experience in the industry, he aids clients in achieving their goals by creating and overseeing customized strategies. He is a graduate of Stetson University with a B.A. Degree in Economics and holds the Chartered Retirement Planning Counselor®, (CRPC®) designation.
A Florida native, Denise Hoffman joined Merrill in 1992, while attending high school in Orlando, FL. She was previously a Registered Senior Wealth Management Client Associate. Over the years, she has cultivated an exceptional rapport, gained deep insight into the requirements of clients, and has become an invaluable resource.
Throughout its 10-year history, Steward Partners has been one of the industry's fastest-growing RIA firms since its launch in 2013. In September 2022, the firm was ranked among Barron's list of Top RIA Firms for the third consecutive year, an annual ranking of independent advisory companies based on the value of assets managed, technology spending, staff diversity, succession planning, and other metrics. Steward Partners also had 15 of its partners named to the Forbes List of Best-In-State Wealth Advisors and three advisors on Forbes America's Top Women Wealth Advisors Best-In-State List in 2022 as well as two advisors in 2023, and an advisor named to Forbes Top Next-Gen Wealth Advisors Best-In-State in 2023, all of which are prepared by SHOOK Research.
Fintech News – The Latest News in Financial Technology.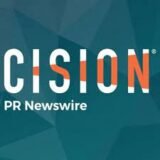 PRNewswire